Music is a cultural experience that needs no translation. I'm only about 3 months into my Dutch courses so I'm far from fluent. However, when people come together, despite their differences in language or origin of birth, that is a truly magical experience. There's no need to understand anything but the beat of the music and how it rocks the soul.
I feel like every live musical experience is the same and different simultaneously. It's a group of people getting together to support and celebrate culture (because music is a huge part of the human experience). And yet, the experience is unique to each and every head in attendance.
That is the experience we had Tuesday night when we saw Paramore at AFAS Live.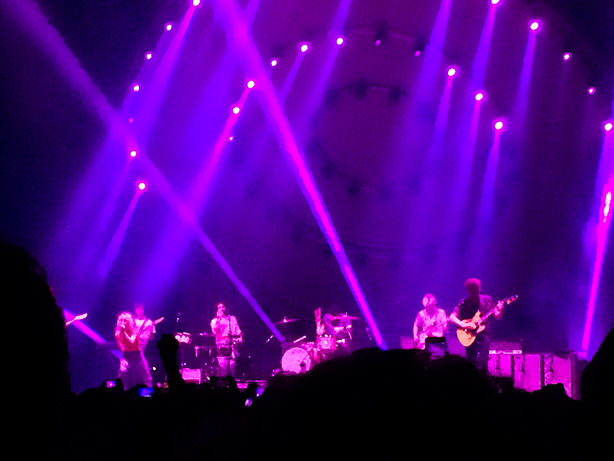 A little background
I had listened to Paramore's first CD when it had come out but never followed up on what came after. This was for various reasons, one being I stopped listening to the radio so I never heard more of the songs. There were other bands I can truly say I grew up with, but Paramore was not one of them.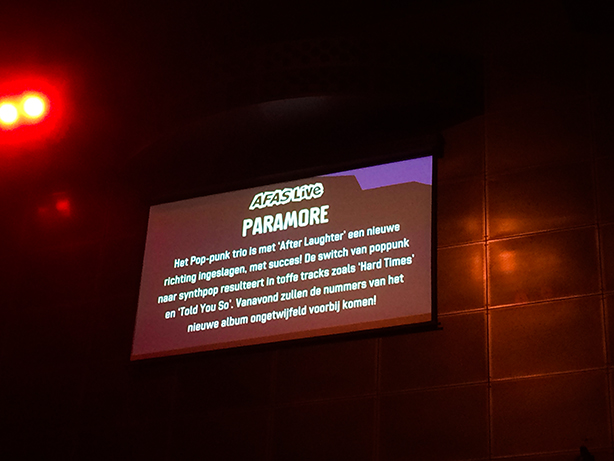 However with the release of their newest album, After Laughter, I felt a rekindling of the joy I had with their first release. The sensation was similar to old friends meeting up after a 10 year absence (which is pretty much the last time I had listened to them). There was so much to catch up on, including the hardships endured and emotional challenges of growing up. While I don't know the band personally, their songs hit home in many ways. Living overseas and having adventures in a new country seem glamorous on the outside but there's a lot of emotional strength needed to endure.
Sander and I had a conversation about the songs from After Laughter that went somewhere along the lines of him saying "Artists always talk about the the good and bad times huh?"
To which I replied to, "They do, it makes them more human because it's part of the experience. We all get emotional and we all need ways of expressing it. Society wants us to mask our pain but Paramore spoke openly about it."
Which is why I related to so many songs on this album. With titles like Hard Times and Fake Happy as being major hit singles, it's easy to see that Paramore had more than just hard times, they had hit rock bottom and bounced back. It took a lot of effort but there's hope in that. If they can do it, we can too.
The show
The display and the set experience was out of this world. There were lights everywhere, in every shade and color to match the mood of the song. In the background was a large circular display with even more lights and space were graphical footage was projected to help add color behind the artists.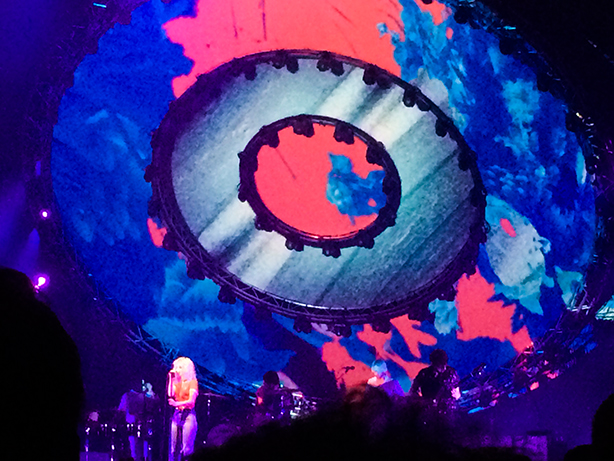 The feeling of anticipation hovered over the crowded for the break before Paramore took stage but as soon as the lights dimmed… Everyone was screaming. While we find it difficult to hand large crowds, all of that vanished. The volume only escalated as the band came out on stage. They began with a rolling beat that transitioned straight into Hard Times and their energy level spread like wildfire through the crowd.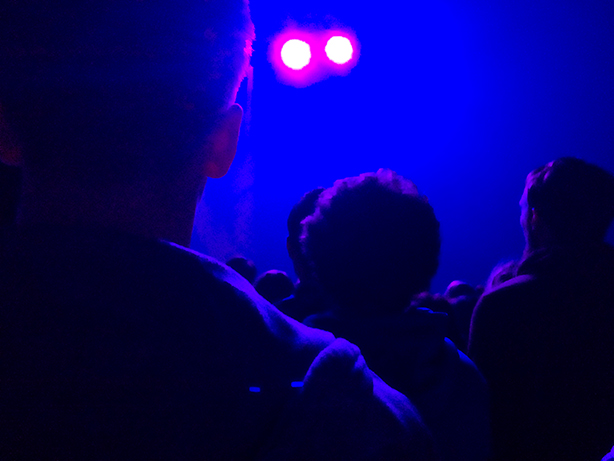 Songs were belted out one after another with Hayley Williams briefly stopping to talk to the audience as if we were best friends. It was soothing and yet confronting at the same time. No one likes to talk about their problems so openly but here, we were family. I think what will forever be with me is when she said:
"Tonight you are Amsterdam. Even if you aren't from Amsterdam, you are tonight!"
The set lasted for about an hour and a half before we said our goodbyes. While it felt all too short, the memories of this will last a lifetime. I can't wait to go back to AFAS later on this year!