The Dutch have a fascination with worldly culture and it's safe to say that Japan is a popular topic. The Dutch/Japanese relationship goes back over 400 years. With the advances in technology, it's no wonder that countries are forging new relationships and creating international companies. The Japan Festival is an event strengthens the bond between Japan and the Netherlands.
This year the Japan Festival for 2018 took place in the Amstelveen Shopping Centre. Activities started at noon and attendance was free. Sander and I headed down for the food but found that the event was extensive and well planned.
We were able to catch the Taiko Drum performed by the Yamato Taiko School. The drummers stood on stage in the large hall. There they shouted chants and cheers as they beat the drums. The sound was mountainous and the enthusiasm was amazing. There were so many drummers and each wanted to share their sound with the audience.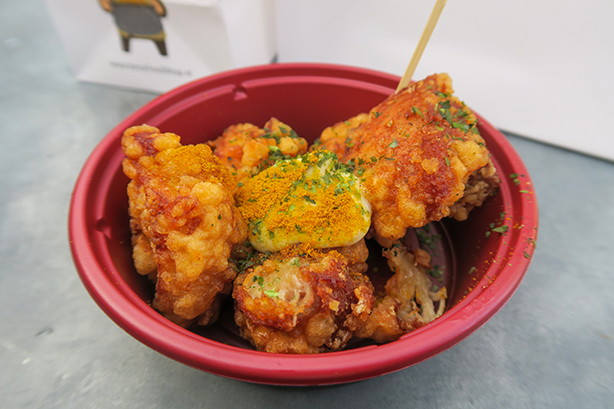 After that we got a bit of lunch. Sander and I are a bit predictable when it comes to food. We went that delicious fried chicken. We actually ended up getting two helpings of Karaage too! The first was simple and came on a small bamboo stick. The second time it was in a bowl with mayo and curry powder on top. The chicken was also spiced. While Sander loved the 1st one, I enjoyed the 2nd one much more.
Later we watched the Japanese Koto Performance by Yoko Doi en Yuto Doi. The music was beautiful to hear. The last song they played was particularly wonderful. It described the way cherry blossom petals fall from the trees and drift downstream.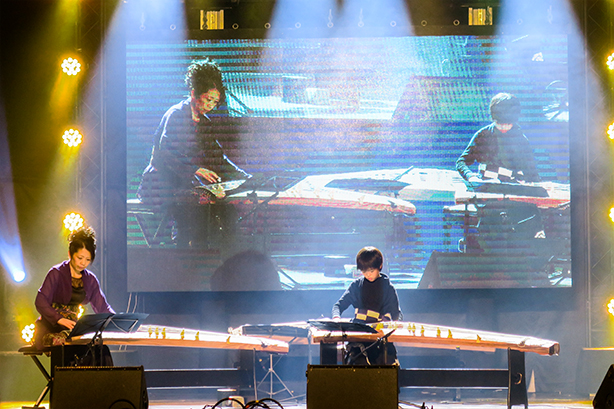 Outside the tent hall smaller tents had goods to sell. Most of the tents focused on foods and there was no shortage of people buying. We purchased a slice of that famous Japanese cheesecake and it was heavenly! It was the taste of light cheesecake but the texture was of a sponge cake. From what I hear these cakes are notoriously difficult to make so I'm glad we were able to get a slice before it sold out.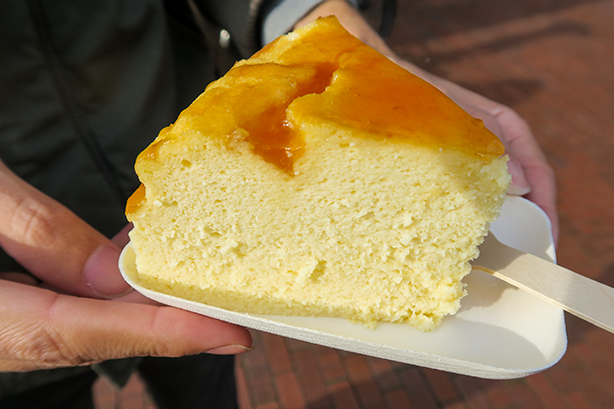 The one thing I wish we could have seen the Kabuki show performed by the Myabiya Japan group. Otherwise the event was great to attend and we'll end up going again next year. One thing we also picked up were lots of travel brochures. We want to go to Japan someday so it would be great to get familiar with at least a few things we want to see and do. Visiting a country for a few weeks is never enough time but we're going to make it work!