Once a year there's a Japanese Market in the heart of Leiden. It's held in front of the SeiboldHuis Museum. The Seibold house is the home of Dutchman Philipp Franz von Siebold. He was an avid collector of Japanese flora and fauna. After living in Japan for years, he brought back his findings and put them on display in his home. Years later, this location has become a popular attracting that showcases his work. To this day, it houses items dating back to the 1500's and is a popular location for the Dutch to see a piece of Japan.
The Japanese Market does more than bring attention to Japanese culture. It raises awareness for the SeiboldHuis Museum. Vendor tents line the canals outside of the museum. These sellers have all sorts of goodies on display. We saw samurai armor, delicious Japanese treats and even household goods. There were also a lot of booths that had literature. Titles included everything from the history of Japan to how to be a tourist on a dime.
There was also an entire row of food booths to enjoy. Sander and I ended up going for yakisoba (fried buckwheat noodles with veggies) and yakitori (chicken with a special sauce).
We then toured the current exhibit of the SeiboldHuis Museum. Along with the common rooms that house Seibold's work there was another exhibit hosted. Currently it's Japans naakt (link is NSFW). This exhibit showcases the beginning, rise to fame and the current state of nude photography in Japan. What started as a documentary of Eastern lifestyle turned into something much more profound and exploitative of the human figure. It's a beautiful collection of thought provoking and intense photography that can only be experienced until September. The exhibit revolves about nudity and may not be family friendly.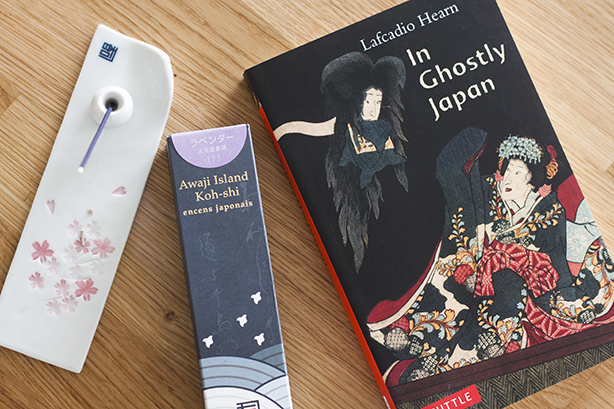 We browsed through over 50 vendor stalls and came away with some good finds. I picked up this beautiful incense holder and Japanese incense at one of the stalls. Sander found me In Ghostly Japan in the museum store and I had to have it. I'm excited to visit this market again next year. We had a great time and there was so much to see!