Before I left for the Netherlands, I had the honor of attending a few sessions of with Dora, an Esthetician who specializes in natural cleansing products and at the time, was opening a new space to work her magic. Now she works from home, using the same wonderful products she used the last time. It was a top priority for me to see her again because her facials are simply amazing. Not only are they relaxing and a fantastic way to spend an hour but they helped to clear out my skin and prepare me for my 11 hour flight to the Netherlands.
http://img.photobucket.com/albums/v299/TenaF/IMG_2002_zpsx3ytjzcz.jpg
It was easy to get an appointment with her and before I knew it, I was back on her table and wrapped up in a little cocoon. Dora first cleanses the skin and even though I went in without makeup, she does not skip this step. It's important to get any dirty and oil off of the skin before applying any soothing masks or treatments. After my skin had been wiped clean with gauze, she prepared me with an exfoliating mask. Dora warned me for tingles because of the concoction of ingredients but my skin handled it just fine.
http://img.photobucket.com/albums/v299/TenaF/IMG_2003_zpsciwt9flb.jpg
After that she placed a soothing mask on my fresh face and allowed it to sink deep into my skin. She told me that I could make one of these at home with a little yogurt and aloe mixed together. I definitely need to try that out when I get back home because it made my skin feel so clear and rejuvenated. My skin makes me very self conscious since I've had acne ever since I hit puberty and I still get breaks outs monthly. I've never been comfortable with the idea of showing my bare face to the internet but I hope someday I'll be confident enough to do so.
Dora is always light handed and gentle with her products and the quality of her work is always exceptional. I have another appointment with her coming up before I leave and I can't wait! She has a website and if you'd like to book a session with her, she's very easy to contact. Otherwise, her Instagram is very much fun to watch because she always has tips and techniques to share with her followers.
http://img.photobucket.com/albums/v299/TenaF/IMG_2007_zpsuztvyqcp.jpg
She also sells natural makeup, which can be ordered on her online store. I was able to test some of her products and they were all so smooth to apply. Unfortunately the color palette is limited in the foundation department and I had to mix a few colors to get as close as I could to my skintone. If they were available in Europe and had more foundation colors, I would love to invest in some.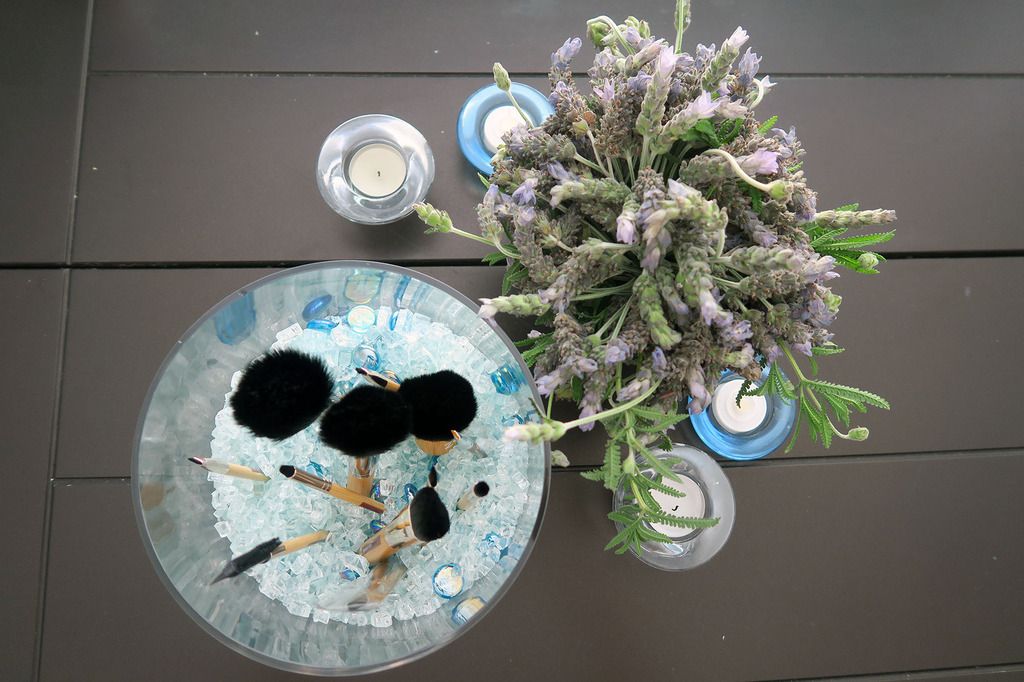 After she had finished my mother's session, she even treated us to homemade chocolate covered strawberries! They were so delicious and juicy that we went back for seconds. Dora's hospitality is nothing less than extraordinary and I'm going to miss her while I'm away in Europe.
This is not a sponsored post, I just love her work so very much! Dora is a professional but some of her products may not be right for your skin so it's best to talk to her about your personal skin concerns if you book an appointment with her.
(This post also has some low quality photos since I had no time to charge my camera but on my next visit, these photos will be updated and this disclaimer will be gone!)