There's been a heatwave in The Netherlands right now and I want nothing to do with my computer. Instead I've spent my time on the couch under the only fan in our living room. The time away from my PC has given me the opportunity to rewatch some of my favorite childhood movies. And many of them are from Studio Ghibli. So I've pried myself off of the couch to share two things. Why Studio Ghibli films became such a big part of my childhood and how the movies shaped who I am.
Easy entertainment
My parents were too busy working to babysit. Like many other immigrants in the 1990's, they owned their own business. They would pick us up from school and bring us to work. Of course what better way to entertain young kids than to sit them before a TV and put on a movie. There was a movie rental store a few businesses down so once a week my dad would take us out to pick out 3 films. I remember grabbing a lot of cartoon titles but one I always went back to was My Neighbor Totoro. There were dozens of other animated films but something about My Neighbor Totoro resonated in my small brain and I had to get it week after week.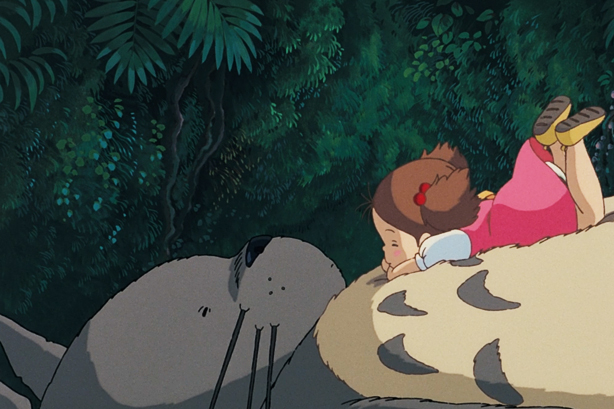 Stories of Spirits and Guardians
My Neighbor Totoro was about two sisters, Satsuki and Mei, and their father who move out to the countryside. Their mother is in the hospital and the new deep country home made visits easier. The movie follows them as they adjust and grow to love both their new home and each other. Once huge (literally) character is the gigantic forest spirit Totoro. Said to only appear to children and those in need, Totoro lives in an ancient Camphor tree. One sign of Totoro's movement is the wind, so if you feel a huge gust go by you can be sure Totoro is out and about! This first step into the world of fantasy stuck with me hard and that wonder continues to live inside of me. Because of this movie, I had dreamed of living in a countryside home in a town forgotten by time.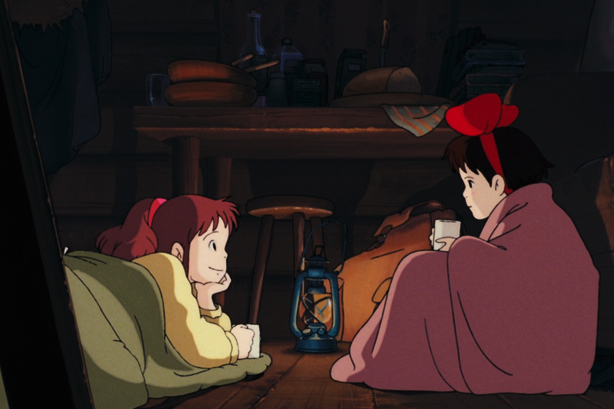 Growing up and believing
The next Studio Ghibli film of my youth was Kiki's Delivery Service. It's the coming of age story of a young witch named Kiki. At the age of 13, every young witch must set out and be independent for a year. They have to rely on their skills and talents to grow and create a business trade. Unable to find any talent in herself, she resorts to the only skill she has, flying! Kiki uses her ability to fly to start a delivery service. But, doubt brews inside of her half way through her journey. The loss of her confidence results in the loss of her powers.
Kiki's story hit me hard as a child and even now it's my go to movie when I'm down. Sometimes it takes the story of a young witch in training to remind me that I'm fine the way I am. My skills, talents, journey are my own and they belong to no one else.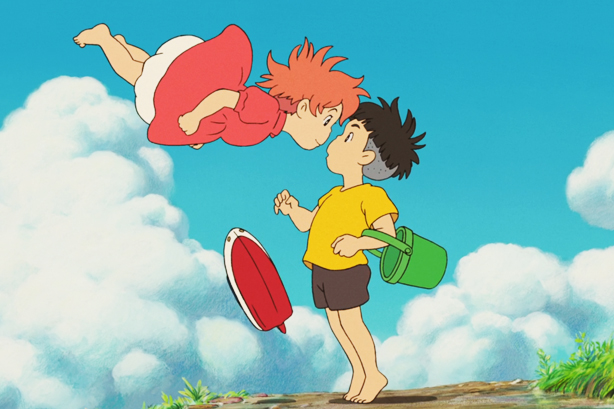 Refined Art
I had always wanted to be an art student but I was young and stupid and didn't follow my dreams. When I went back to school I began to watch more movies based on their art style and execution. A film from a little over 10 years ago, Ponyo hits all the perfect points. It's a gorgeous retelling of The Little Mermaid and my favorite version of the old fable. The animation is fluid, gorgeous and blows me out of the water everytime I watch it! If you haven't seen this one yet, please do. It will change the way you feel about water in animated films. Even though some scary stuff happens in it, this film makes me so nostalgic for the beach.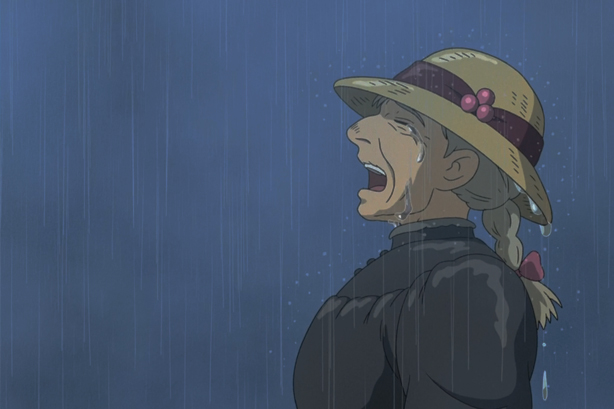 Always there for a good cry
Boy, was I an emotional teenager. A difficult divorce, my parents dreams for my school goals hovering over my head, and the constant need for validation from my peers created a disgusting period in my life. Being the introvert I am, I clammed up during therapy, and wrote often in a journal. I would hide everything and anything from my parents. That included terrible grades and questionable tastes, but also achievements and my dreams for the future. I felt alone in a world where my voice was small and insignificant.
And the movie that captures all those feelings for me was Howl's Moving Castle where I found myself in Sophie. She's plain girl tasked with inheriting her mother's hat shop. The sad bit for her is that she believes her sisters are far more beautiful and smarter than she. So she resigns herself to her fate until she meets Howl.
I'm not saying that Howl inspired her. But because she got mixed up in his mess, Sophie had to embark on a journey that changes her forever. Her personal growth still inspires me to this day. We aren't bound to anything in life, and it's possible to reach for something greater. But the one scene that makes me cry everytime I watch it, is when Sophie's bawling her eyes out. For years I convinced myself that crying would get me nowhere but seeing her let it all out… Encouraged me to do the same. Never forget sometimes you need a good cry!
I could go on and on about how much I love Studio Ghibli films but I won't bore you! On top of beautiful animation, the music for each film is spectacular. I love listening to Lo-fo remixes of Studio Ghibli films when I work. You can find my favorite one here! Studio Ghibli also presents strong, independent ladies who are everyday girls. They aren't sugar coated and they weren't created for the male gaze. It's another part of what makes their movies wonderful. The ladies of Ghibli are role models portrayed in the most positive light.