"It's Americans pretending to be old Europeans."
I'm still laughing about how accurate that is. Sander had never been to anything like a Renaissance Faire. I had grown up attending, not every year but I was very familiar with what went down and how intense the whole Faire can be. Being in California, we're all aware of how the heat can dominate the entire day. That being said, we slathered Sander in some heavy duty sunblock and hit the road with a long time friend and ex-coworker, Adam (pictured in the header image of this post!) and his plus one.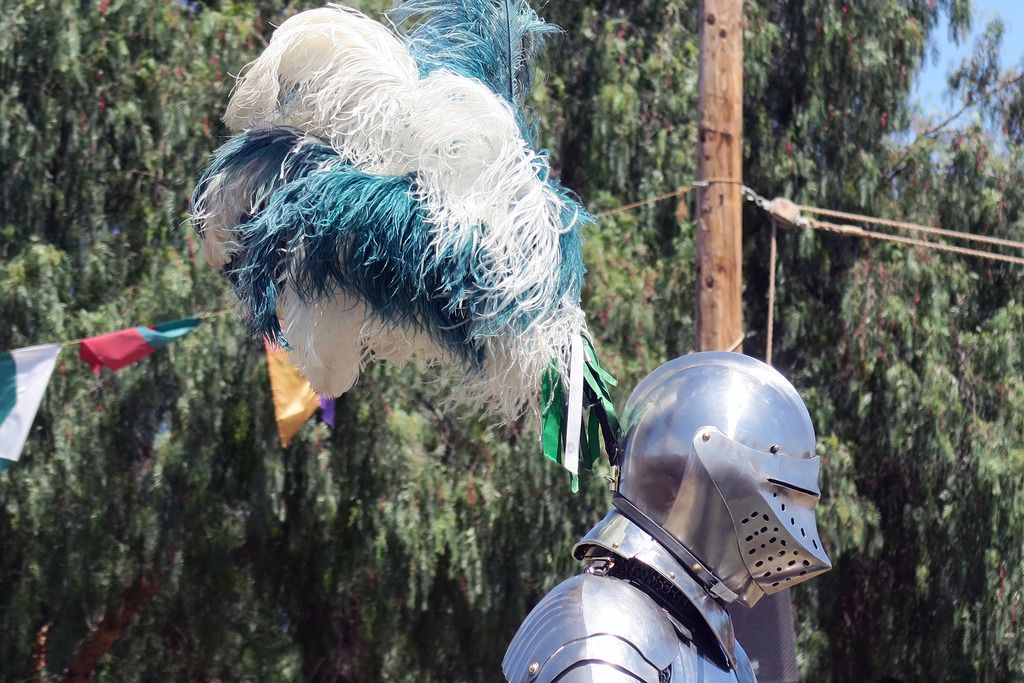 We spent more of the day browsing vendors selling only things that could be found at such an event, pewter mugs with wolves on them, jewelry that imitated that similar pieces worn during the time period, incense and gem stones that claimed to ward off evil spirits and silvery dragons that would hang from braided hair. Old coins and small plush familiar pets could also be found, as well as costume clothing for those who wanted to dress up. See RenFaire is all about participation and patrons always, always dress up.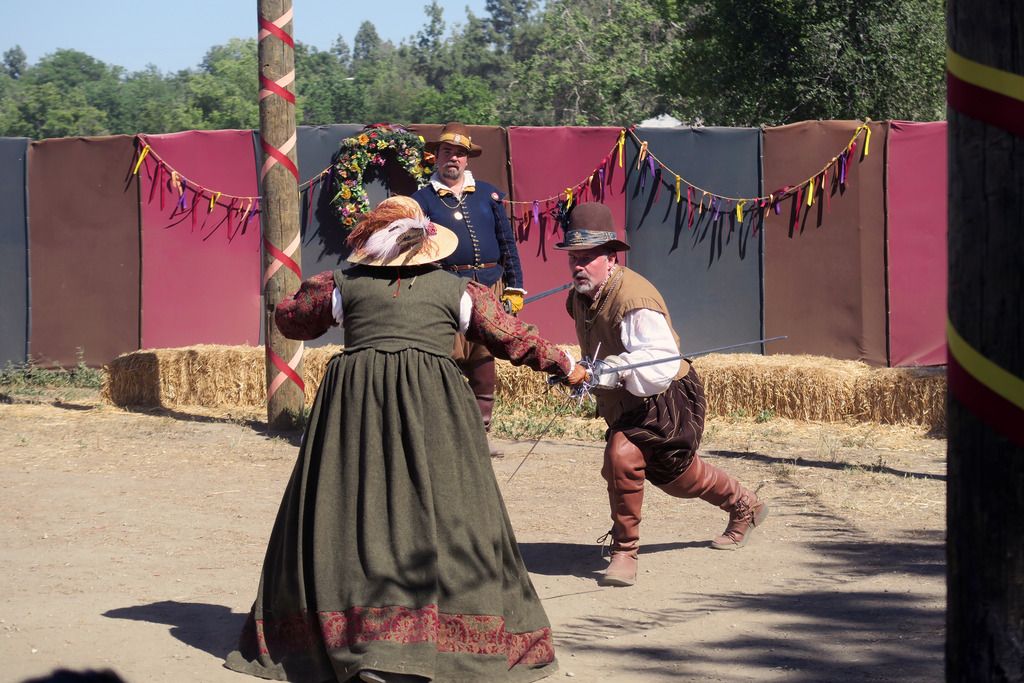 I had dressed up on the several occasions I had attended but those costumes are long since gone. I don't have a need for them now that I live in the Netherlands. We did all make fun of how Adam, an attendee for 14 years now, still has no outfit to wear. He says he will for next year, so we just have to wait and see!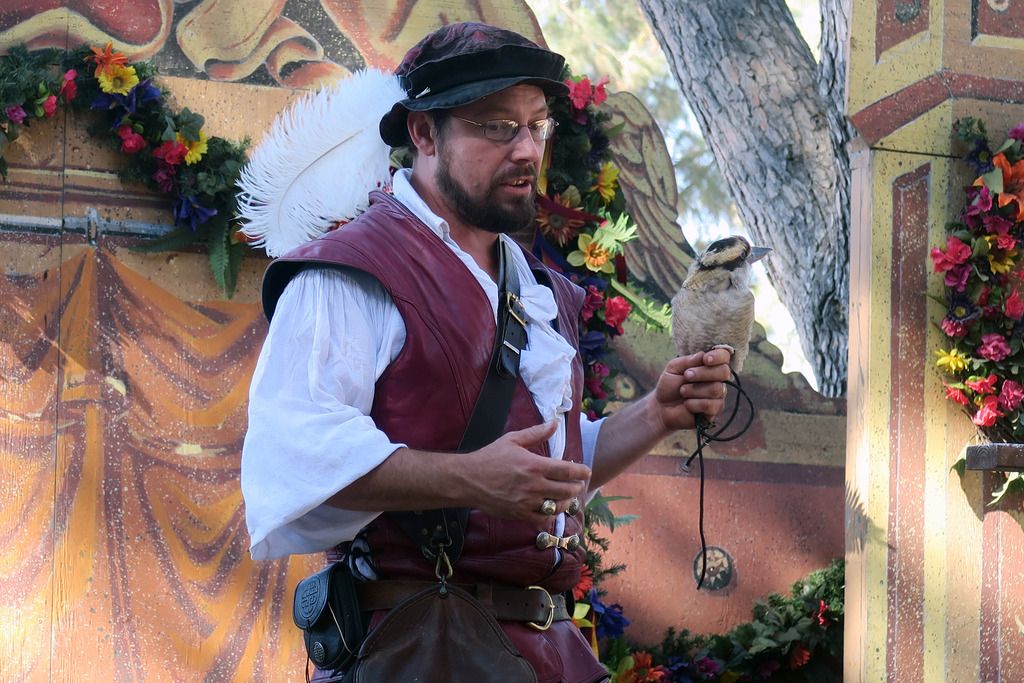 We met the Washing Wenches (very good friends of Adam's) and Sander even participated in their show! It was a comedic performance and we either had to cheer or be drenched in water from a well that had used to clean underwear (or so we were told). We listened to the Merry Wives of Windsor, a group of women with beautiful voices but very mature content in their songs. We watched jousting and cheered for the good green knight and claimed his man bun was the cause of his defeat. We watched a glass chalice created before our eyes, before being doused with water and destroyed in an instant. We watch the ancient art of falconry and held on to our hats as various birds of prey swooped low over the audience. It was a busy weekend for the Faire but the grounds were so huge and the activities well planned out so our small group of four never felt overwhelmed by crowds.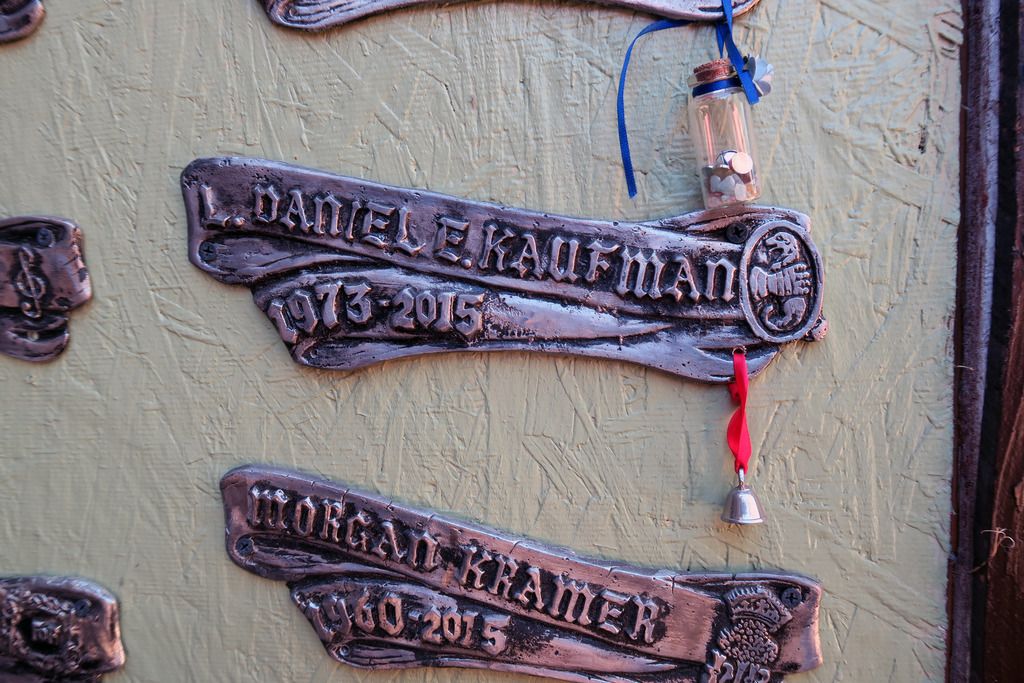 Before we left, we made sure to pay our respects for Daniel, who was an ex-coworker and very close friend when we had all worked together in a bookstore. Adam and Daniel were closer than I had been with him, but I remember his loving and caring nature, his ability to make anyone to smile, and his heroic deeds during the San Bernadino shooting back in 2015. Daniel had been caught up in it and saved the lives of four people before he had been killed. Daniel had been in the RenFaire since 2001 and everyone has felt his absence since then. His name is mounted on a wall with other people who had worked previous years and this year, a bell had been added to his plaque. Adam rang it twice, in Daniel's name.