Sander and I have finally arrived back in California! We've been planning this trip for months. The time had finally arrived for us to board the plane and see my family. It's been around eight months since I was last home. As soon as we touched down at LAX and I took in a large breath of smoggy LA air, I knew it wasn't a dream.
Our first few days were spent at home. We celebrated Easter and recovered from the 11 hour flight. After that we made our way downtown for some good eats and a tour of the Mission Inn. I had brought Sander down to the Mission Inn on his first visit to California but we ran out of time to do a tour. They run about 75 minutes and cover a majority of the history surrounding the Inn.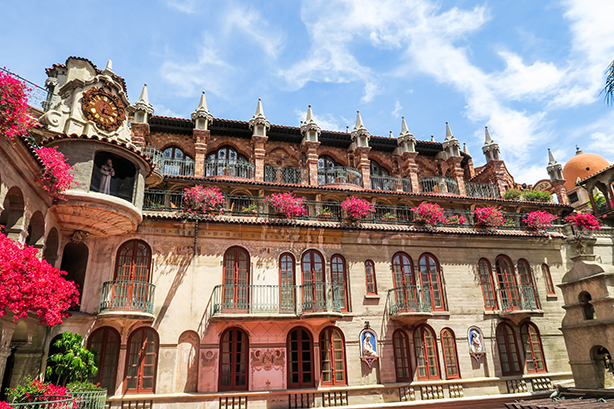 I had lived in Southern California all my life and yet I had never taken a tour of the historic Mission Inn. I must insist that if you visit Riverside, please take the tour. The history and the sheer majesty of the Inn and it's history is overwhelming breathtaking. I had no idea that it had four different wings that all followed different architectural aesthetics. Many of the rooms drew inspiration from unique themes. There was an old Spanish inspired hall that lead to a Japanese courtyard. The founder, Frank Augustus Miller, travelled the world. He drew inspiration from every journey. He brought back anything he could. If he couldn't then he made sketches to recreate the pieces at home. We even found out that there's a staircase inspired by the one inside the Statue of Liberty! What a surprise!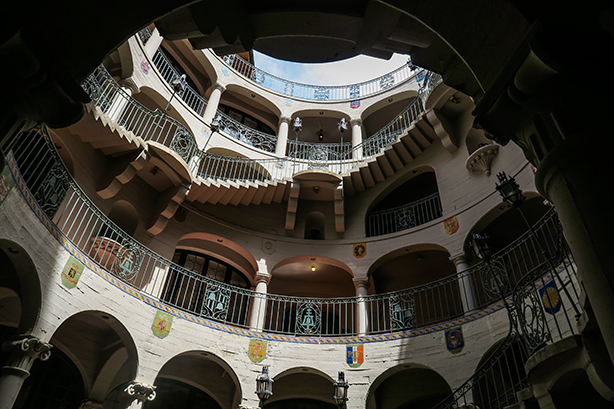 Our group only consisted of Sander, myself and our tour guide so we got to ask all the questions we wanted to! She even took us into places she normally would have not have. Some areas were smaller and could not accommodate a larger group. We were so thankful that we got to experience what we did and we would take the tour again in a heartbeat. It was only $13 for us this time of the year but it's $17 during the Festival of Lights during the holiday season. Tickets can are sold on sight but it's helpful to call ahead and see if there's space available.
Both of us have some sort of summer cold so we want to take the first week a bit easy. We still have tons of plans to follow through for the three weeks we will be out here. I'm so excited to show Sander all the things I loved as I grew up in sunny Socal!