The Dutch garden is taken very seriously. When buying a home, one detail to look for is where the garden is located. Ideally it will be in the south where the sun will fall for most of the day. The Dutch love the sun and a south facing garden has the potential to make the most of daylight.
And how exactly do the Dutch decorate these spaces? While it varies from household to household, it's common to see a few similar elements. With summer upon us, it's a good time to address these questions!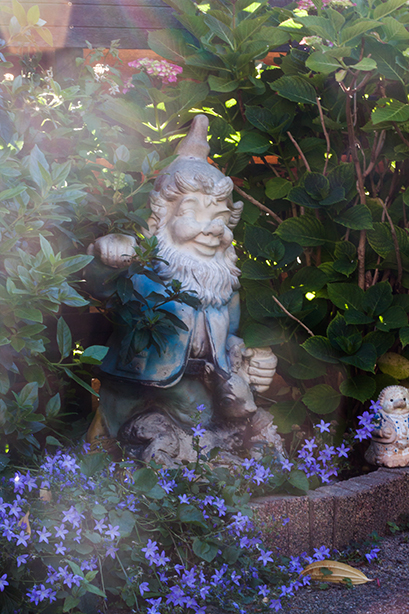 All in the details
The Dutch are well known for decorating everything with figures. They don't have to be specific, they need to speak to the owner. Some go overboard on these unique statement pieces. But there are Dutch who would rather keep it clean and simple. A brick pathway that leads to a hidden sitting space can speak volumes. A Dutch garden does depend on the amount of space available, but leave it to the Dutch to make it their own. I've seen a handful of gardens now and each are a direct reflection of their owner.
Room to entertain
Since the Dutch value family and friends more than most, it's important to have enough seating for everyone. The more seats, the better. And it's always easy to clean up throw pillows and seating cushions. Most gardens have a shed to keep everything clean and dry. I need to note that gardens are the Dutch version of an American backyard. These "tuinen" usually function as an extension of the home.
Comfortable and functional
Even if there's no company over, I've seen many Dutch go outside into their garden for simple things. It can be for a cup of coffee or it can be to read the paper. Sometimes it's nice to sit out and listen to the birds. Whatever the reason be, the space should be comfortable and inviting. Trees are tall and voluminous here for both the privacy and the shade. Many gardens have bird feeders out to invite more company.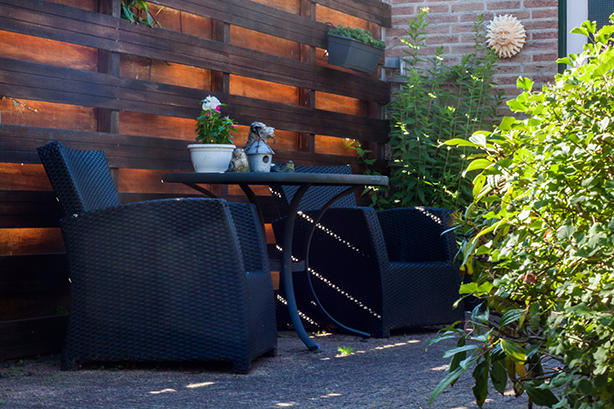 Alive and thriving
Dutch gardens can be one of two things. It can be an empty and spacious retreat or it can it packed to the brim with various items. Either way there's always green. Dead plants are replaced as soon as spring hits and flowers are planted based on season. There are gardens with sections that only bloom in the spring. In the summer, a neighboring plot blooms instead. Regardless of the season, there's always something to see and enjoy.