Christmas time is the best time for family and travel! This isn't a problem if you enjoy seeing your family and enjoy traveling though. We headed down south to spend the holidays with Sander's brother. Our new temporary home was a house built back in the 1830's and looked like it came straight out of a Harry Potter book!
Immediately we emerged into a winter wonderland. From what I've seen, most cities make the most of this time with Christmas Markets. So after our original two hour drive down south to Limburg, we got back in the car for an extra 30 minutes to Vrijthof.
Once again, picture something out of Harry Potter! The air was crisp, lights sparkled and it was complete with delicious smells and wondrous sights. Food stalls were a majority of the market but handmade crafts and delights were also on display. There was also a large ice-skating rink with a smaller space for beginners.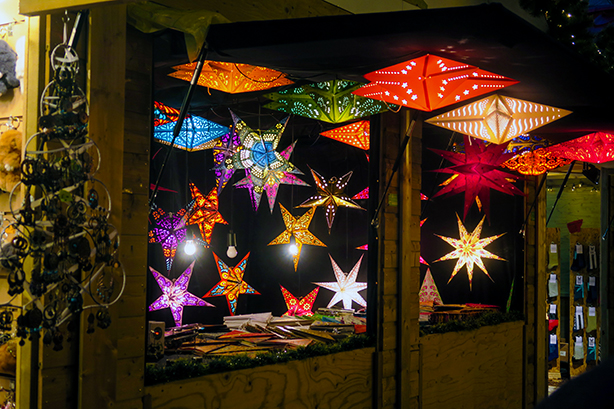 Far in the back of the market was a wooden cabin housed thousands of decorations all for sale. We saw everything! Tiny angels danced in circles when a lit candle was under them. Santa and his reindeer adorned every wall. What I loved were the "Welcome Home" signs with holly and ferns painted on. Everything was so tempting to pick up but I was able to resist!
Behind the festival loomed the Basilica of Saint Servatius. Lights illuminated it in the early evening to make for a breathing sight.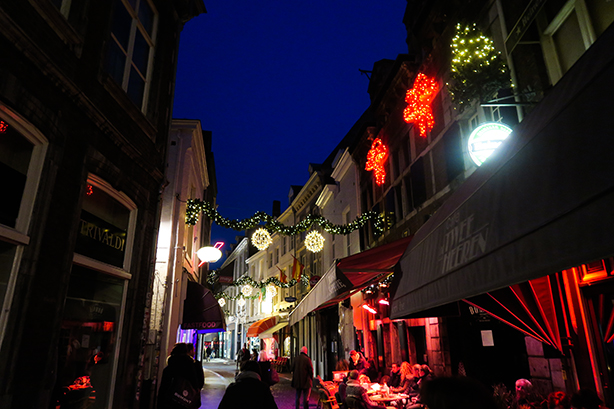 After we walked through the market we decided to head into the heart of Vrijthof. Christmas lights decorated a majority of the city. Street lamps were unnecessary for once. All the stores had closed early since it was Christmas Eve. Still, it was nice to walk the cobbled streets with our heavy coats and chilled breath.
It felt like a scene straight from a movie! I love the Christmas season in The Netherlands and I can't wait for next year!