Thanksgiving is a time of family reunions. It's the perfect time to look back on what's important in life. I've grown up with Thanksgivings (big and small) so I can't just let that tradition go. Once again I decided to throw a small Thanksgiving meal and put it together myself. I love that our Thanksgivings are small but gezellig.
Our menu consisted of buttered Turkey (crisped to perfection), green beans, wedding rice, mashed potatoes and a homemade pumpkin pie with vanilla ice cream on top for dessert. Once again I kept things simple so that I wouldn't stress the whole day. I was only making enough food for 6 people. Keeping it minimal makes it easier to maintain.
Sander and I do only have a small oven too. As soon as one item was done, another went right in! The funny thing was that we accidently ordered a larger cut of turkey than we had last year. We had to improvise and cook our legs in a very non-traditional way! However they came out perfect and finished right as our guests arrived.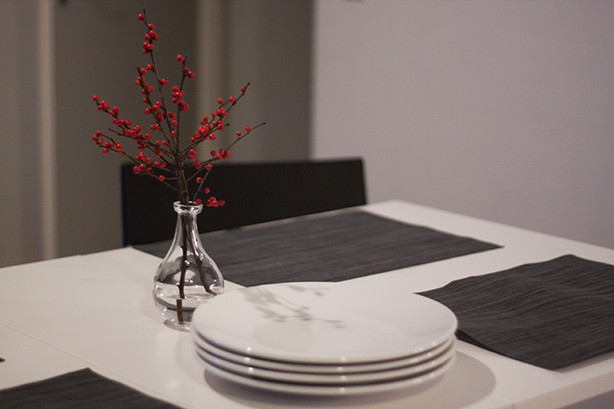 After we ate too much food we sat around and chatted about the little things in life. When the Dutch get together I find that most conversations are light-hearted and homey. There are no heavy discussions when the family gets together for a meal. I think this is what helps keep peace between family members.
For me, Thanksgiving has always been about being thankful for what I have. As I get older I know that these happy times won't last forever. It's why I like to take extra care on Thanksgiving to remember the family I still have and those who have passed on.