The Oranje Nassau Pavilion is one of three "flower buildings" that are located in the Keukenhof. This year's theme was the  Flower Power Movement of the 1960s. It was a time of counterculture that allowed people to express themselves in a personal and powerful way.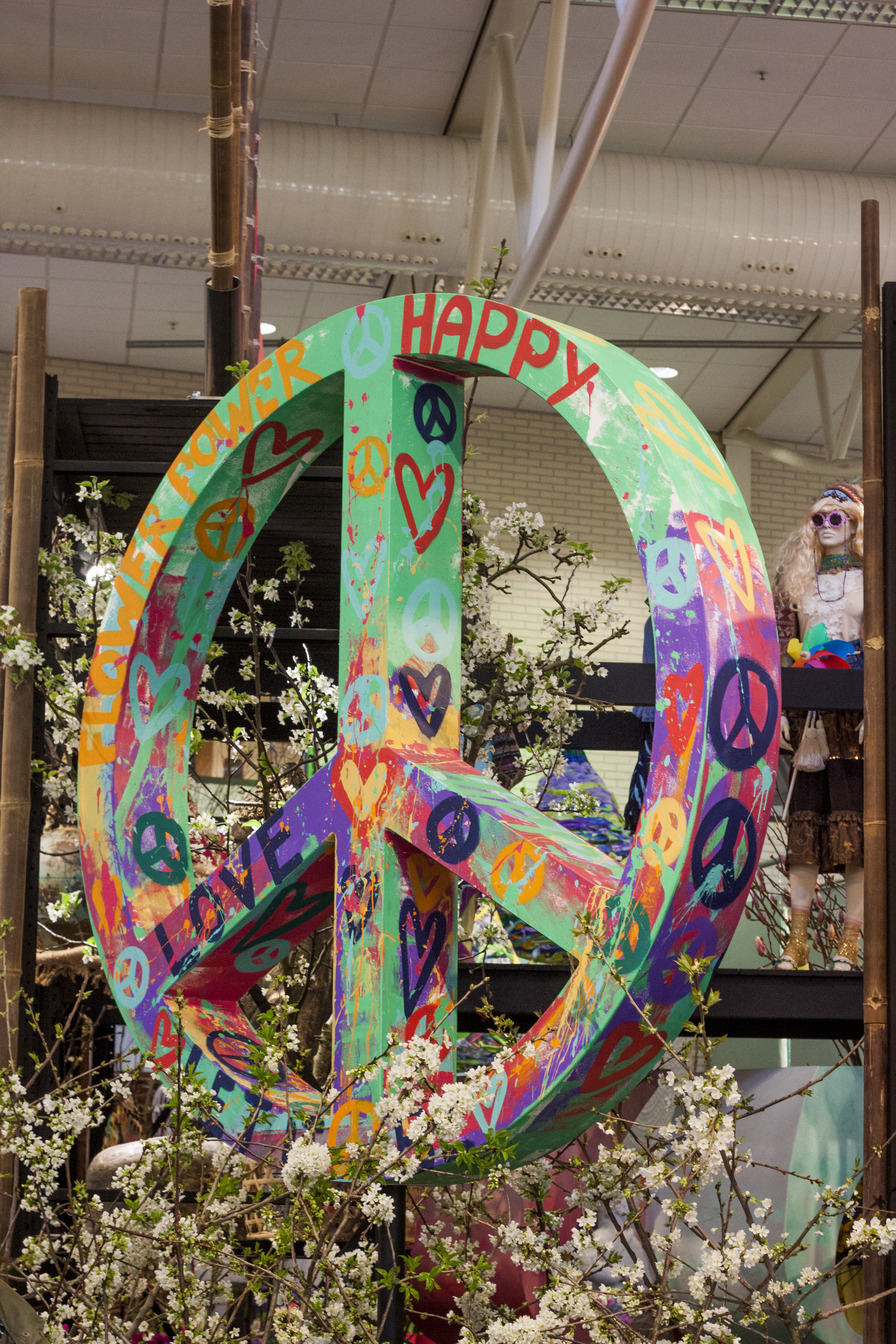 Of course now there's a lot to be frowned on but let's be real here… When has there ever been a perfect decade? What's beautiful about the humans experience is that nothing is perfect. And this year's Flower show embodies that in a colorful way.
The Oranje Nassau Pavilion interpretation is only skin deep but it displays the beautiful innocence that was treasured at the time. The flower displays are tall, vibrant and full of rich color. Displays were outrageous, fashion-wise, and the scent of flower blossoms was light and delicate. It was so fun to see how the Dutch view this influential movement that is, even today, still a huge part of western history.
What I have here is just a simple taste of what there is to be experienced at the Now The Oranje Nassau Pavilion. It's always going to be crowded and I didn't want to push people out of the way for the perfect shot. To get the real deal, you'll just have to visit! Each week a new flower is showcased in the hall! We went during the last week of March so we go to see the beautiful Freesia and Hyacinth show. If there's a particular flower you'd like to see then you can find out more on The Keukenhof Flower Shows.