This time last year, I said we wouldn't do it. It was challenging to get up so early in the morning to deal with a smelly, poopy and sick puppy. The stress of a baby Booker and the sadness of being in a new home for the holidays had piled up. I regretted having a puppy in the house. This time… Completely different story.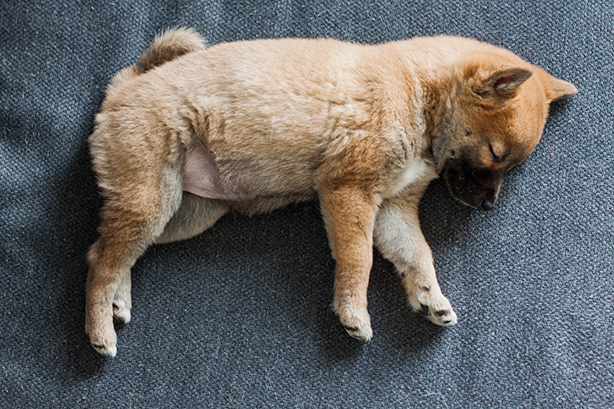 Allow me to introduce you to little Haru.
She's the most wrigglest puppy I've ever met. And she's ours!
We've been thinking about adding another dog to our house for months now. She wasn't a spur of the moment decision. I don't know when we had made the choice to expand our family but I'm so glad we did.
Booker has been over the moon with her new little sister and of course, Sander and I couldn't be happier.
The first night was the hardest. She was up every 30 minutes and, of course, I had to take her out of her crate to see if she had to potty. Since we live on the 3rd floor of our building, we have puppy pads for her to piddle on. Her breeder also advised us to keep her indoors the first two weeks and I'm glad we did. Much of the lawn space here is flooded ever since the snow melted. Since these places are communal, there are a large number of dog owners who don't clean up after their dogs. Sander and I aren't sure where Booker got her bug from but Haru hasn't suffered the same fate.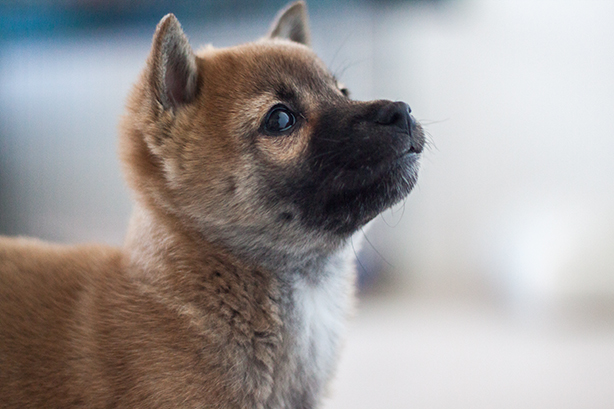 It's common knowledge that owning a puppy is a large responsibility. Shiba Inu are often recommended for people with experience and not first time owners. When Haru's breeder heard we already had a beautiful girl of our own, she was excited to meet us.
We got together a week before we brought Haru home. The journey was about 2 hours south of where we live and it was difficult to justify the journey at first but when we arrived… Haru was the most adorable pup out of the litter. She had three brothers that she played with as we spoke to her breeder. We knew right away that if Haru could handle three boys during play time, she would be able to handle Booker.
Haru has been with us only a week and has already earned her first nickname, Kleine Kleine (which means little little… Booker's nickname is Kleine).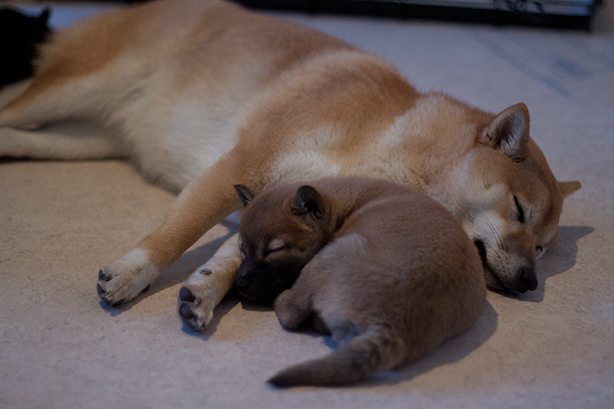 So far she knows exactly where to potty, her name, and how to sit. She plays hard and sleeps as hard too! We can't wait until spring comes around so that we can frequent the parks again. Right now the weather makes it difficult to get out. Many of the parks have little to no solid pathways. The last time we went out, we discovered a ton of mud. Booker, following her usual instincts, had to sit in it… We don't want to have to wash two dogs every weekend!
Needless to say, I'm in love with this little pup and we can't wait to see what the future holds.