Vondelpark is huge. Wait that might be an understatement. Vondelpark is colossal! It's also a real landmark of Amsterdam and one that should be on every to do list. It's 120 acres of lush life right in the heart of the city. With so much to see and do, it can quickly become overwhelming. However I'd like to share some tips to help make it an enjoyable experience.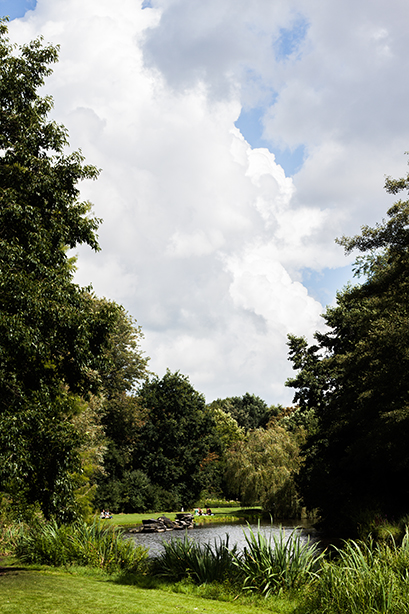 How to get there
Thankfully Vondelpark is accessible in a number of ways. If you're visiting the Rijksmuseum or the museumplein in general then you'll have the easiest way of getting to the park.
There are three train spots you can take, Amsterdam Centraal, Amsterdam Lelylaan or Amsterdam Zuid. If you look at walking distance, Lelylaan is your best bet. It's much closer on foot if you want to walk. There are also a number of busses or trams that stop close by so it's a good idea to scout out which one to take.
For the most part, it's fenced with large gates so be aware of which entrance you need to take. Otherwise you could be stuck walking around the long way to find a way in!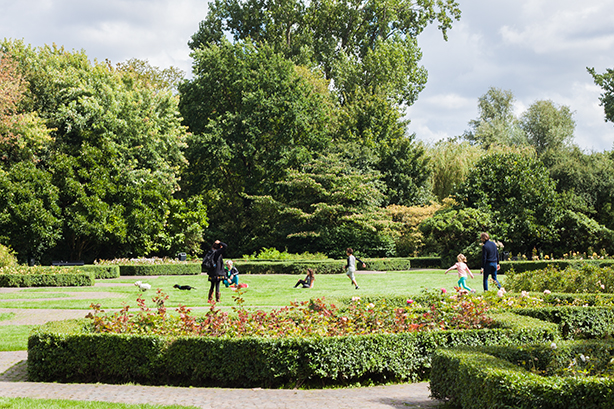 Come prepared
At the very least come with a bottle of water. We've got a water bottle that holds 24 oz. that we share on all of our journeys. There's a lot of walking to be done to get to the heart of the park. That's where all the best places to see are as well.
If you want to make the most of your time there then bring a picnic! There are tons of local places where broodje and croissants can be purchased and put away. There are also grocery stores if you want to shop little cheaper. The best sorts of foods are finger foods or ones that would leave little waste. While there are a large number of trash bins, they tend to fill quickly. Sander and I use sandwich bags and keep them in our pockets to toss later.
Must see locations
While the park can be too large to cover in a day if you're on foot, at least make sure to find the highlight spots. I would love to cover each of these in depth in the summer.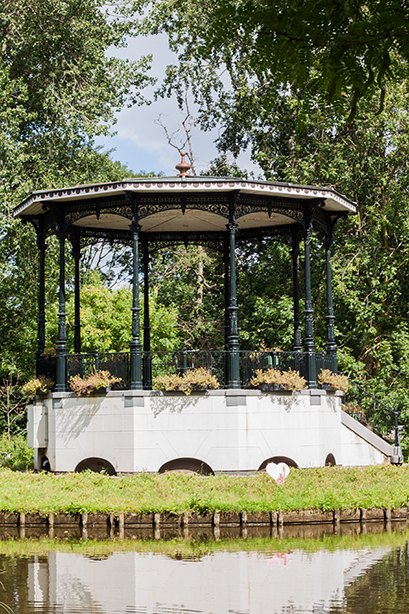 The Rose Garden, Blauwe Theehuis (Blue Tea House), The Vondelpark Openluchttheater (an open air theatre with shows in the summer), Muziektent (music tent), along with the places to eat. You can't beat walking among the trees with poffertjes in your hands!
There are also many different sculptures in the park so keep your eyes peeled for some art!
Take a tour
When in doubt, book a tour that takes you around the park on a bike. A good tour should highlight all the best places to see and then some. Sometimes the best way to see the sights is to experience them the way a local would. There can be hidden locations and tidbits that only your guide knows!
Just enjoy the outdoors
Regardless of how you decide to spend your day there, it's going to be fantastic. Wear clothing and that's comfortable and if rain is in the forcast stay off the smaller trails. They can flood easily and no one wants muddy shoes. Most of the paths are paved over so it should be safe to visit at any time of the year. However The Netherlands does love it's rain!