Guys, we did it. We finally found the time to visit the Keukenhof. It was amazing! If you recall our visit last year, you know we didn't get to see much. This time around, I think we went a little too early!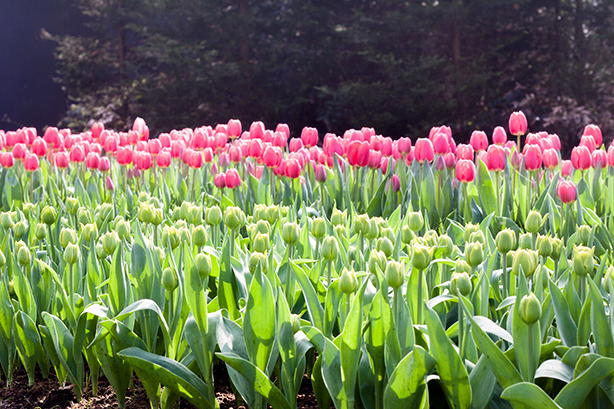 See the flowers here want the warmest weather to open up and it's been pretty cold the past few weeks. Imagine our surprise to find that there were still hundreds of unopened blooms!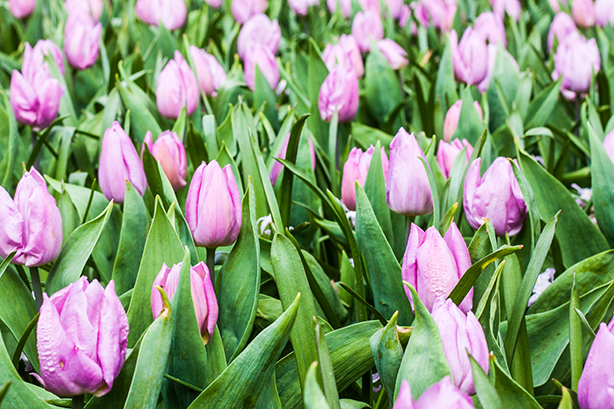 That didn't mean we missed out. We still got to experience a colorful and fragrant day at the Keukenhof. The Keukenhof began as an exhibition for farmers to showcase their best flowers. There are endless rows of mixed blooms to entice potential buyers. The major souvenir that is purchasable here are the tulip bulbs.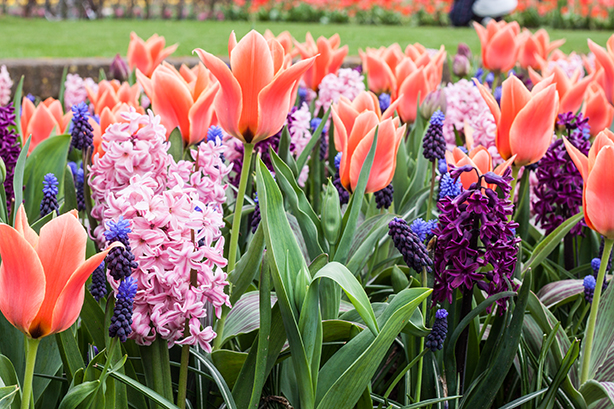 After all, the tulip is what most people associate the Dutch with (among other things). I was curious about the prices on the black tulips called Queen of the Night. Last year we found hundreds of them in bloom but this year they were still asleep. While I couldn't find prices for a single bulb, there were large sets being sold. A tourist can buy 215 bulbs for around $125.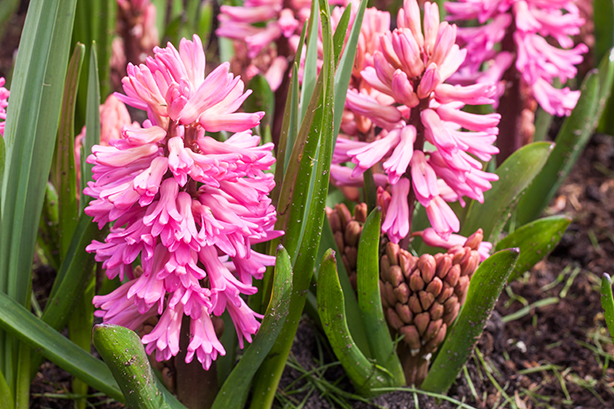 Of course, tulips aren't the only flowers on display. The park showcases what the farmers have to sell so naturally there would be other species up for viewing. We saw many species we've never seen before and it was fun to talk about them. The more popular ones were the crocus and the daffodils. Grape hyacinths are also popular with the Dutch. Many gardens are filled with them. The same goes with lavender.
It's interesting to see what are the most popular when it comes to the arrangements. Colors were usually bright and lush but there seemed to be a solid theme this year. Popular colors were mostly yellows and pinks. White and red was a bit less common but still could be found throughout the park.
The halls were full to bursting with colors and blossoms. The flowers were so tall that they were taller than some children. It was a sight to see for sure. Hundreds of people waited their turn to have a shot at some of the displays. Some were more popular than others but regardless, the halls demonstrated the various ways that flowers could be arranged and appreciated.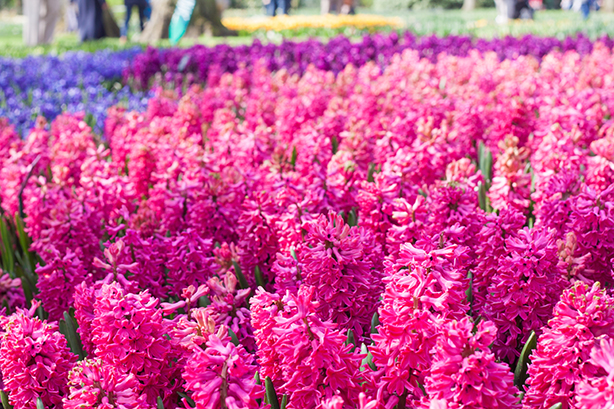 While it was easy to walk around the paths and trails, there were spots that were heavily crowded. WHile these were easily avoidable, Sander and I felt like it would be too much effort to brave through the people to visit the top of the windmill again this year. We passed. Another fun attraction we hadn't done yet was the boat ride through the tulip fields but once again the line for that went on for hours.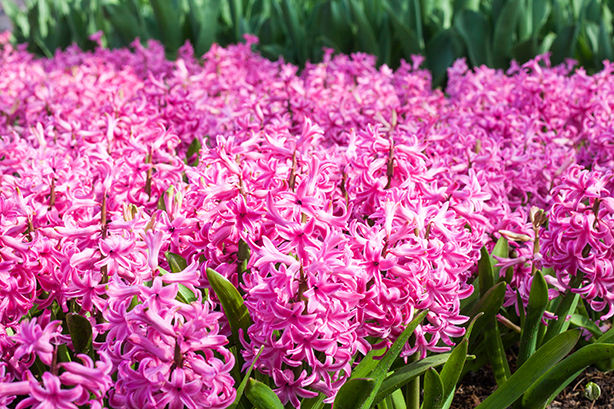 The only unfortunate thing about having so many unsupervised people is that they tend to get a little crazy when taking photos. While most people stayed off the grass, you would still get the occasional teen or entire family that crawled in with the flowers to get a good photo… It was a bit cringe worthy but I suppose if they felt it was worth it…
In the end, we still had a great time. There's a part of me that wants to go back in a few weeks to see what has bloomed since our visit. We didn't see any Queen of the Night in bloom and I love those the most. The weather has just been too cold for them to open up just yet. In the next few weeks we're supposed to be getting more sun so hopefully it will encourage the flowers to finally open up.