The last day of the season, is what I mean. We've been so busy that we couldn't attend until the very last day of the season. Disappointing, I know, since we missed out on lots of beautiful blooms, but there was still so much to see that we felt like we didn't miss much!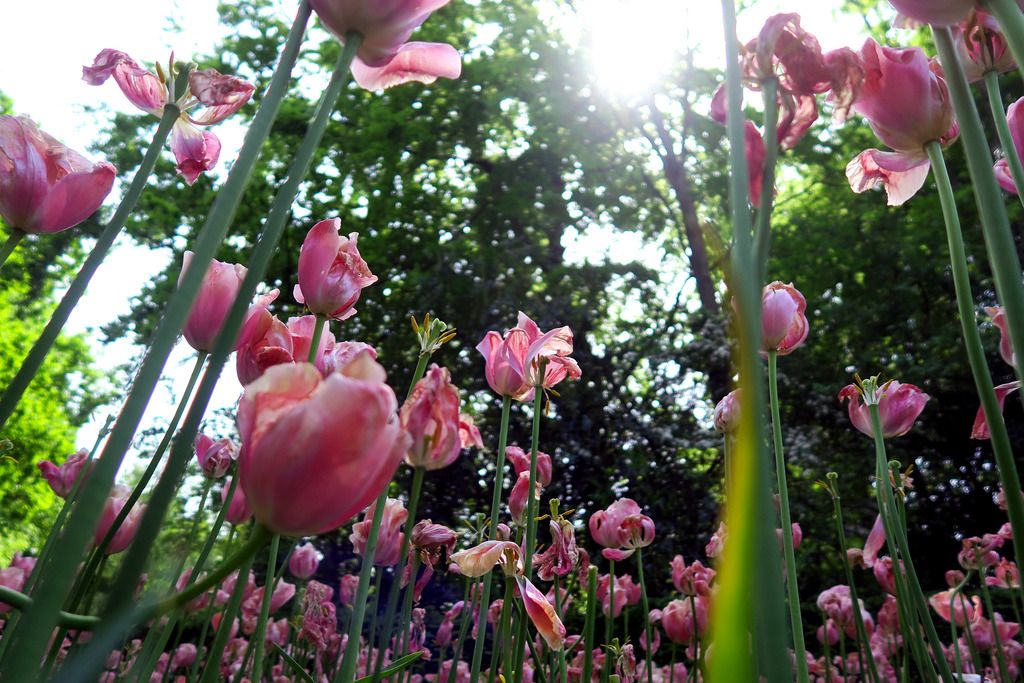 And just what exactly is the Keukenhof? Firmly situated in Lisse, it is one of the world's largest gardens and has grown to house over 7 million various flowers on 79 acres of land. Of course, most of this land is meant for walking among the flowers, but the numbers are pretty impressive. Tourists from all over the world come to gaze at never ending rows of tulips that bloom only for a few short months. It's usually open from the middle of March to the middle of May.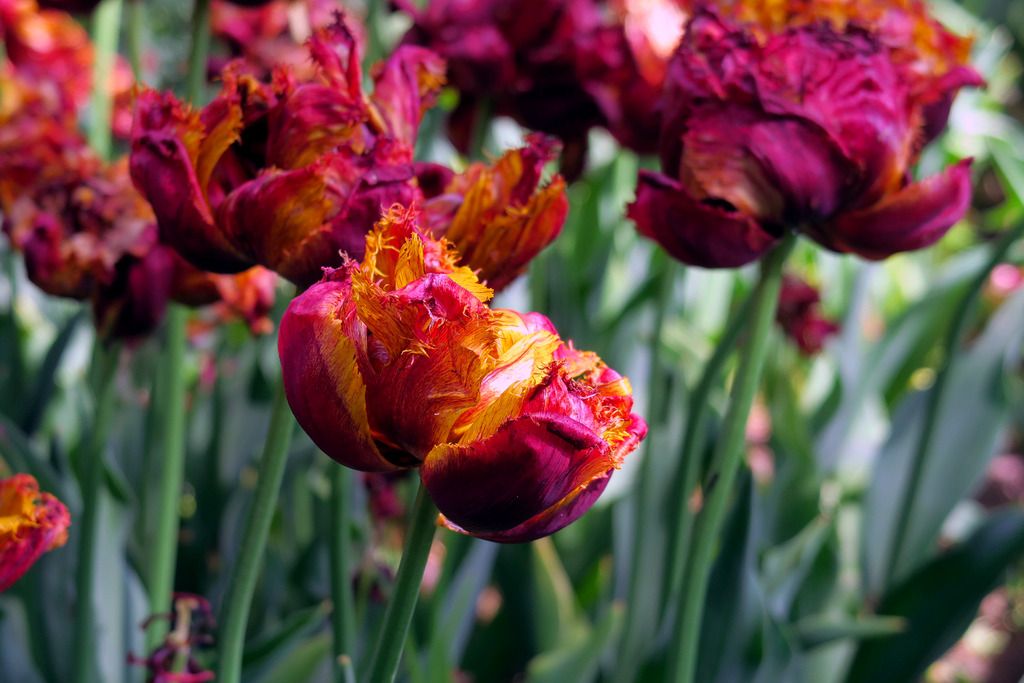 Sander and I live only ten minutes away, yes only ten minutes! He had also never been though, being an indoor boy and all, so he alerted me that this was the very last weekend to see the buds before the Keukenhof closed for the season. My favorite flower was the zwarte tulp aka black tulip. It was bred by using a dark red tulip and yellow tulip to produce such a deep red that to the naked eye, it looks black. Of course it isn't black, but it's still amazing to see what science can produce!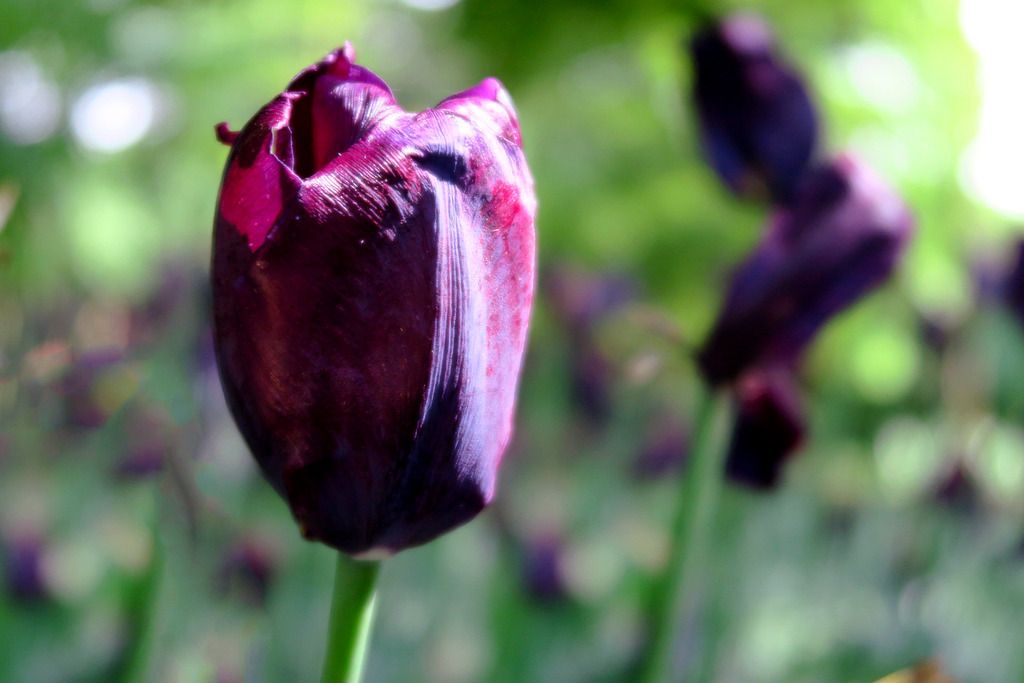 So picture this, a warm and sunny day, small clouds hovering overhead and a gentle breeze to cool your skin when the sun gets too be a bit too much. The birds are finally singing again and the fatty bumble bees hover just out of reach.
The Dutch seem to say, We've come out of our hibernation and this is our time in the sun!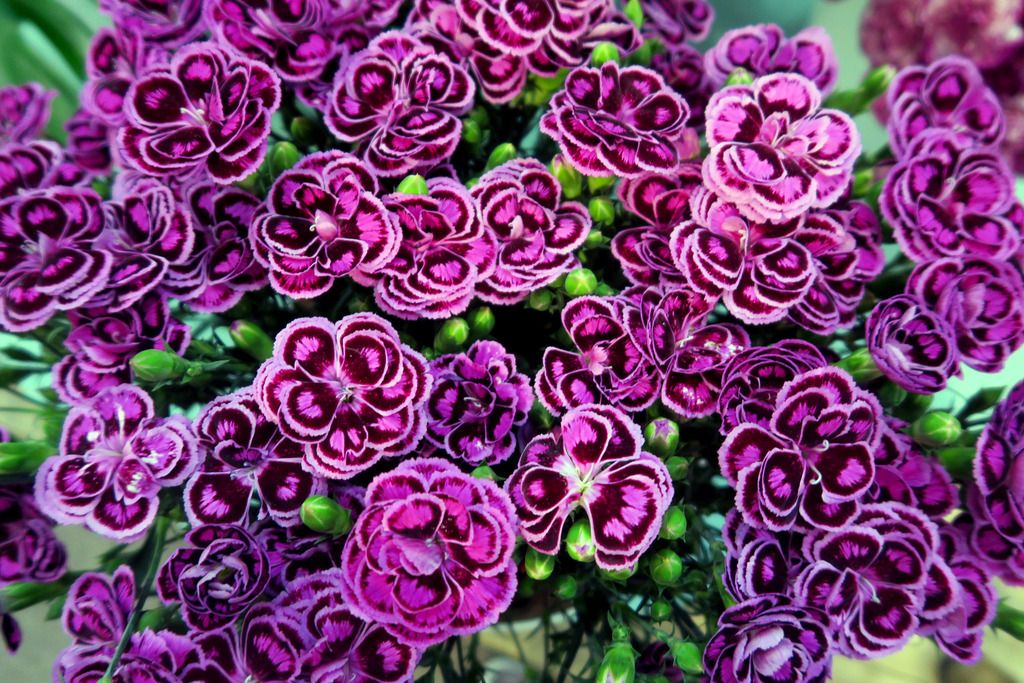 There's no need to say this with words, the feeling is seen on every face. I read somewhere that the Dutch are like sunflowers, when the sun is out, everyone is. I can vouch for this! Of course since the Keukenhof is very popular with tourists, we got to hear many different spoken languages but by far, Dutch was the most popular.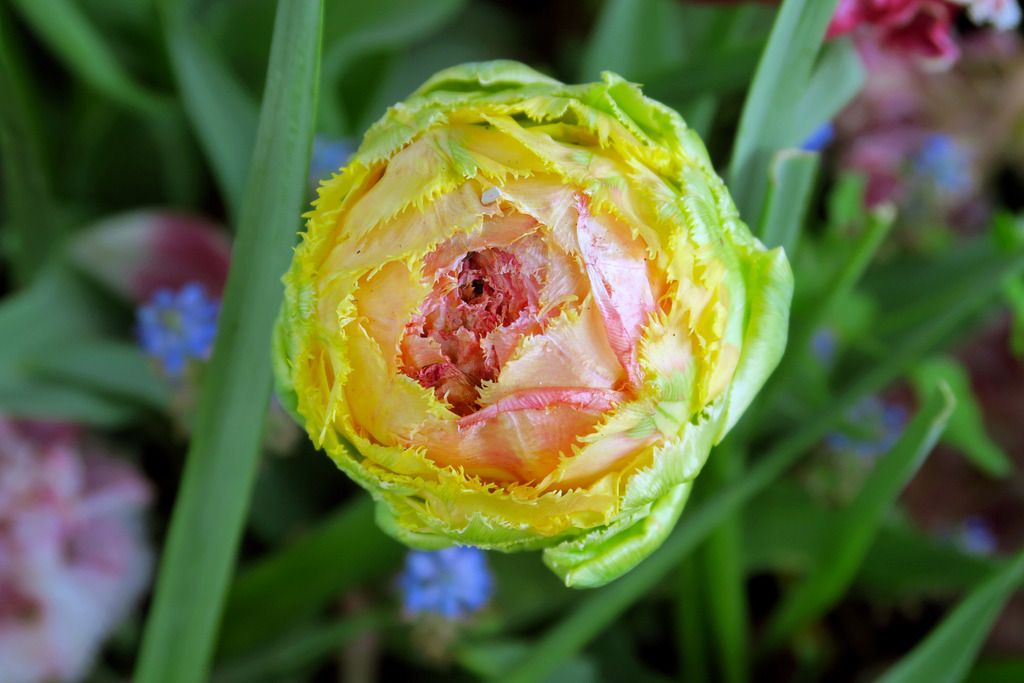 What does the last day of the season mean though? We passed many flower beds that had been cut since their blooms had already wilted. We missed out on seeing the rows and rows of tulips since their season had ended as well. A majority of the park was sparsely crowded though, so walking and taking photos undisturbed was very easy to achieve.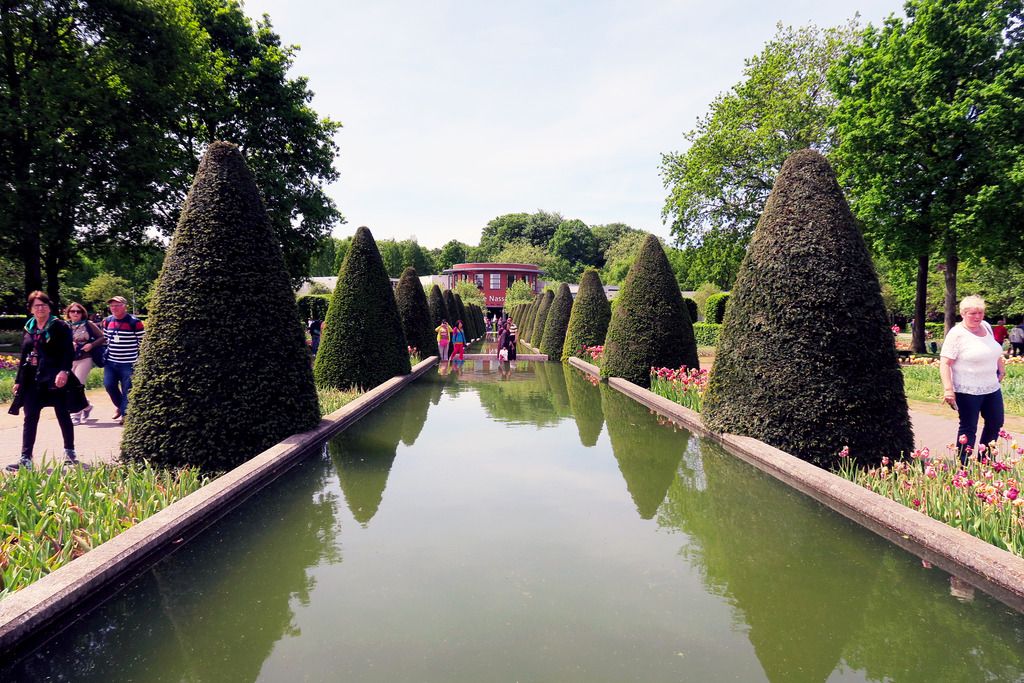 Among these fresh faces are thousands of magnificent blooms of all shapes and colors. The Netherlands is known as one of the largest flower producers in the world and from the various displays that have been erected in their showcase green houses, it's so clear to see. Flower arranging seems to be a trait that the Dutch are born with, green thumbs and all. I've never seen so many beautiful blooms all under one park name.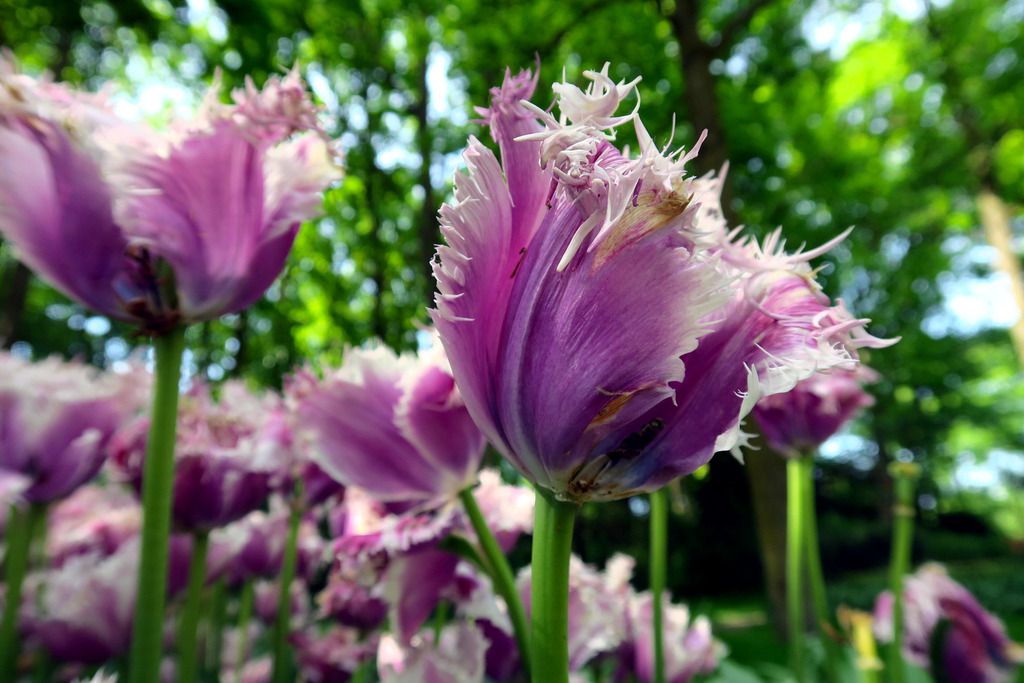 We hit up the cafeteria and decided to splurge on a standard Dutch "spoil yourself" meal, a hot cup of tea with apple pie. There are other vendors stationed along the various walking paths and some stores that sell traditional Dutch snacks but I recommend you buy them at a local grocery store. Stroopwafels in the park were €6 for a stack you could easily get for €2!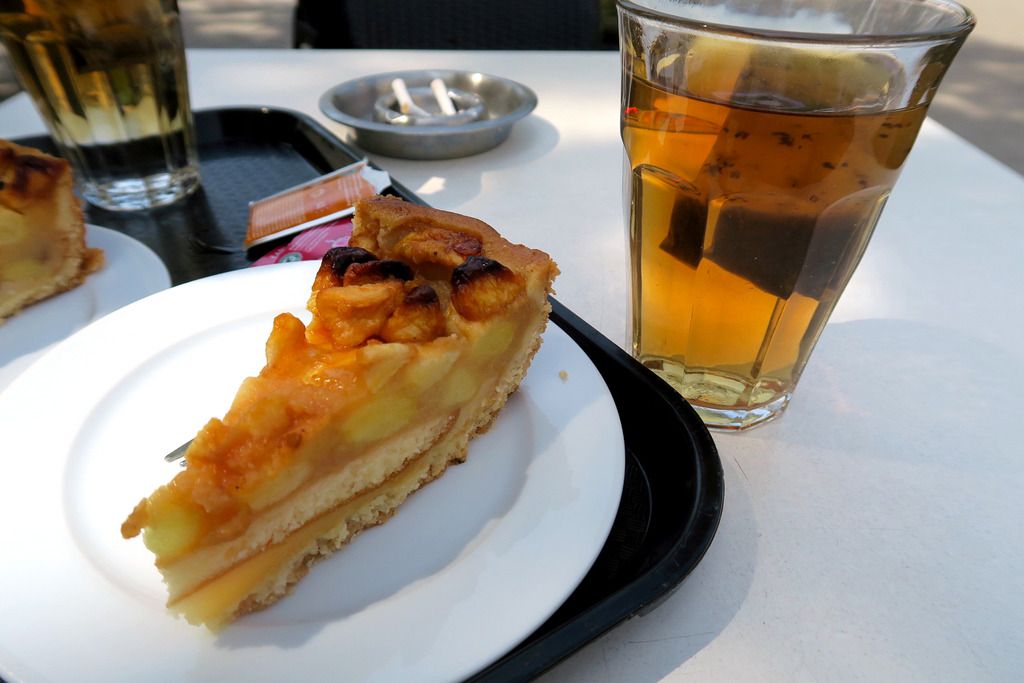 While it is now closed until 2018, I highly recommend that if you decide you want to visit North Holland around spring time, do come around April. All the flowers around our home are in bloom and if those buds are out, then those at the Keukenhof probably will be out as well. Prices are listed on the site and may be subject to change but we paid €16 per person. Parking is also an additional €6 but if you can bike or walk to the Keukenhof, it's free. There are also buses you can take for a non-rental ride. Sander says the train is also an option, from Amsterdam, but since there are buses specifically for the Keukenhof, it might just be easier to catch one of those.
If you enjoyed the photos I took on our little outing, I have a few prints up for sale on my shop. I'm having a bit of trouble with technology so I'll have more prints to come once I get everything fixed.