Alright I'm back from a mini break from the blog! We've been a bit busy over the weekend. Pair that with a few super late nights and you have the recipe for over exhaustion! We went to Amsterdam on Saturday for one of our errand runs. We usually go out when a comic I'm collecting, Snotgirl, is available. But I realized I never shared what we usually do!
Eat our favorite foods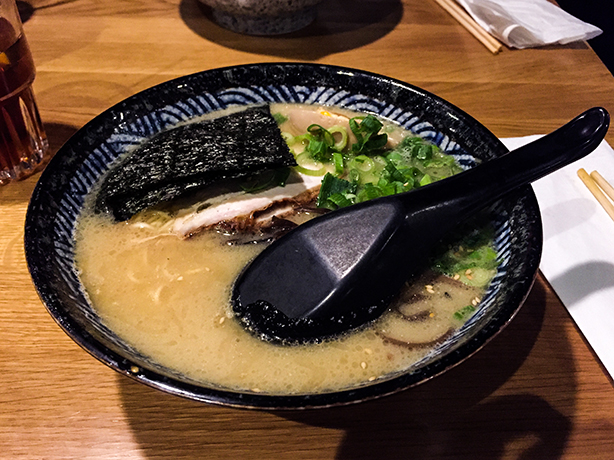 We skip breakfast when we go to Amsterdam. This is to ensure we have room for our favorite restaurant, Ramen-ya. We first found Ramen-ya when we made our first trip to Amsterdam together. Now it's become tradition to visit when we're free. Ramen-ya is a Japanese ramen restaurant. It emphasizes that they serve a special kind of rame. It's called Hakata and consists of a thick and creamy broth with thin noodles. Many of the soups simmer for close to 10 hours! Their ramen bowls are gigantic! We have yet to finish the entire bowl. For the most part we finish all the delicious eatings and leave the broth behind. Someday we'll be able to stomach the full thing.
Our favorite items to order are the karaage (deep fried chicken made with soy sauce and ginger) and the Sesame Chicken. Customer service has always been fast so we never have to wait long. The flavors are perfect together and I often dream of making ramen bowls at home.
Visit the bookstores


One of the main reasons we headed out to Amsterdam was to pick up a comic book. But when we got to the store, it had not been shipped yet! Looks like we're going back out in September to get it. Another great bookstore we enjoy visiting, is the American Book Center.
We discovered this store when we went to Comic Con. Since English books aren't advertised here, I need to stay on top of titles I want to collect. I left so many books in America so I'm mindful of what I want to own and what I want to read one time.
We also don't have a bookshelf yet. Sander and I tend to browse the shelves and take note of what we'd like to buy someday. For now, we visit it for that wonderful sensation of standing and browsing in a bookstore.
The current authors I keep a look out for are Neil Gaiman and Bryan Lee O'Malley. I've been fans of their books for different reasons. Either way, I want to collect their books.
Check in with our nerd stores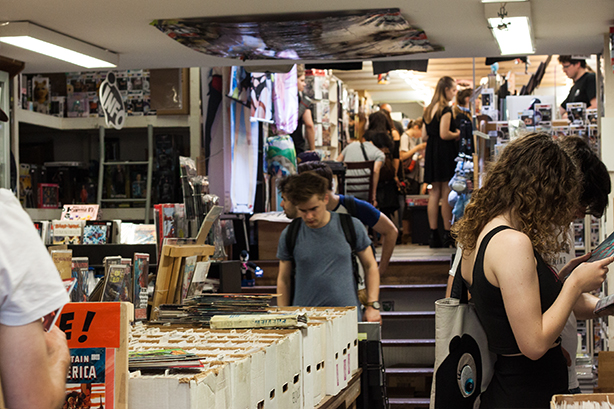 Sander and I are huge nerds. From playing Pokémon GO daily, to spending out evenings on the PC, we love being game nerds. We have a list of stores that we visit each Amsterdam trip. We usually walk out empty handed but on occasion we'll buy something that speaks to us.
Henk is the comic book store I like to visit for my Snotgirl volumes. It's a wonderful place but we usually only buy a handful of things once in a great while. Another store we love is A Space Odyssey. It's got a ton of unique toys and video game items. Of course we'd love to walk away with the whole store but you know how we feel about minimalism!
Accidental involvement
For one reason or another there's always something to do in Amsterdam. For this reason we always get to see interesting events. This weekend was the Canal Festival! It's a well known and televised event. At the sight of filming, boats clog the canal and people stand in hordes to watch. Amsterdam always has something amazing to see!