It's been ages since we've gone out to eat. Eating at home is cheaper, easier, and just plain wholesome for us. We do, however, belong to a large group of Pokémon GO players. Many of them are blue and it was decided that we needed a night out. So we headed out to a place called Proeflokaal Bregje (Tasting Room Bregje).
Monday through Thursday is the three course menu. It comes with an appetizer, main dish, and dessert.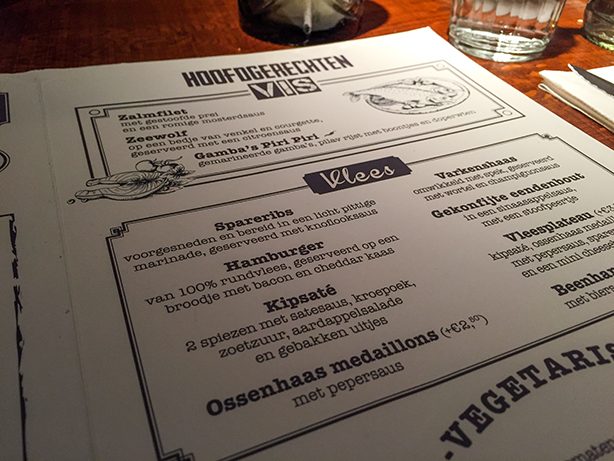 I went with the Oriental trio which was yakitori skewer, tuna fish on a wakame and a dumpling with chili chutney. They were all simple but pretty tasty. Unfortunately I heard some of the ladies in our group had a few cold pockets in their meal.
My main dish was the Truffle-mushroom Tortellini with sun dried tomatoes and Parmesan flakes. The menu says there should have been pine nuts in there but I didn't find any. This meal was pretty delicious but I had no idea what the sauce was. When sun dried tomatoes are mentioned, I think of dried slivers of tomato. Here I got pump and overly wrinkled tomatoes that were a little told on the inside.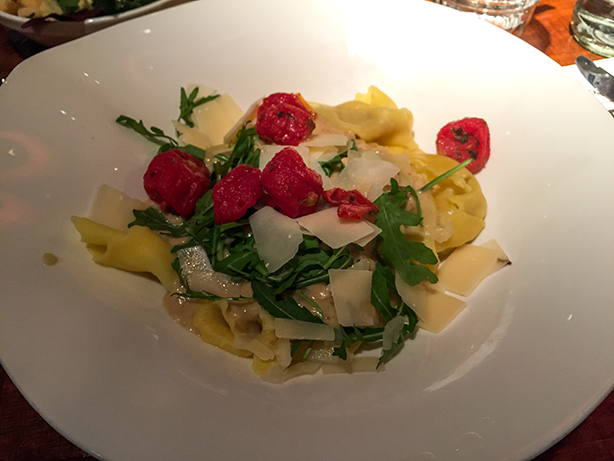 What really stole my heart was the cheesecake. I ordered the New York cheesecake with black currant sauce and felt like I was in heaven. I always love a good cheesecake and while it's not the best I've had… It's the first one in over a year. The sauce was particularly delicious and my mouth is watering just thinking about it!
All in all, Proeflokaal Bregje was a decent place to eat for the price. We might have had some issues because we were such huge party but it's difficult to tell.