When one thinks of The Netherlands, Amsterdam is the first location that pops into mind. Of course it's super touristy this time of the year. I'm new to the area and want to see it all! And of course, I'm a typical, starry eyed foreigner so Sander couldn't say no. We live about 30 minutes away by car but parking around this time of the year is pretty difficult to find. Instead we opted to take the Sprinter train down to Amsterdam Centraal. Little did we know that EuroPride was being celebrated the same day in the heart of the city. From the train station we saw pride flags but Sander had been unaware that the entire weekend would have festivities. Amsterdam was full of concerts, dances, and a Canal Parade. Every street overflowed with people who had come to take part.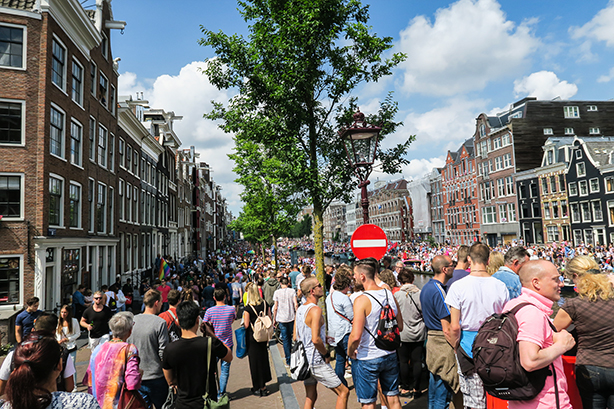 The Prinsengracht Canal, one of Amsterdam's more famous canals, was packed with people in colorful outfits and questionable balloons. While we were on the train we saw people wearing bright wigs and fun outfits. We weren't aware that the city would be so bustling with cheering crowds. It was a bit surreal with how many people showed up. Sander later read in the news that the attendance had made record numbers for attendance. Europride is a massive event that celebrates Pride in Amsterdam. People come from all over just to party with each other and enjoy the city.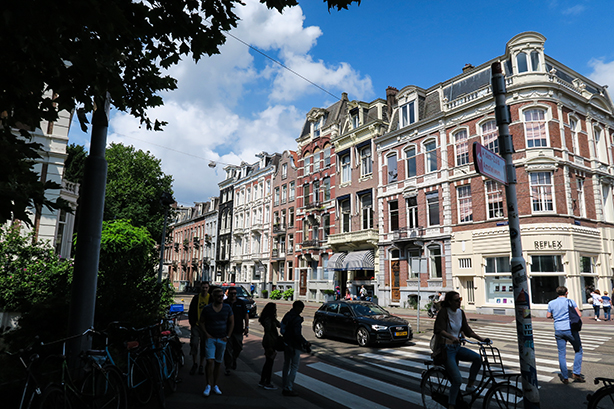 We had to push our way out of the celebrations so that we could get to the museums we had planned to visit. Once we had broken free of the major streets in Amsterdam, we found a quiet and beautiful atmosphere. It was striking how quiet the contrast was and we felt a little out of place.