We stand squished between strangers. Cheers, screams and pounding music rise up all around us. Confetti rockets out of cannons and rains down on sweaty faces. Rainbow colors soar from windows and adorn painted cheeks. This is Pride Amsterdam 2018.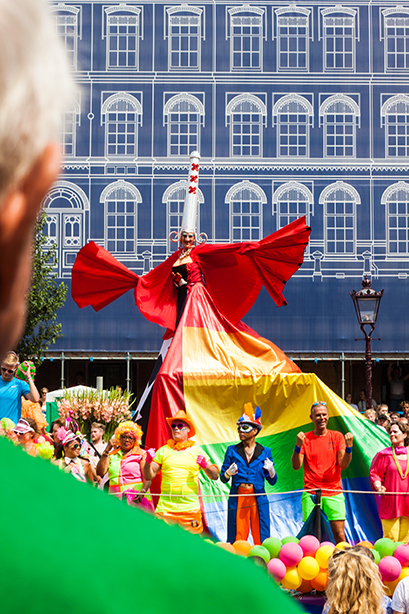 The theme this year was "Heroes". The website has the following statement:
"Everyone knows someone who deserves the 'hero status'. Think of people who take the lead, stand for something and also propagate it in public. It concerns people, whether or not they belong to the LGBTI community, who are committed to human rights in general and/or our community in particular in various ways."
According to them, the community is the one to appoint a hero. This hero stands for the those who too scared or unable to speak for themselves. It's a strong message that is especially important today.
We met up with our group of friends and eager waited the start of the canal parade. It's like any large scale celebration parade. Floats march (or sail) one by one down through the Prinsengracht for all to see. Floats ranged from sponsored groups like Netflix, the Amsterdam Police Department, and the Amsterdam Fire Department, to local groups like the Pink Parents (a community group for parents with LGBTI children). We event saw floats directly from Government departments of Amsterdam. The floats covered all topics. From expressing sexuality to being a drag queen. We also saw a tribute to feminism and AIDS awareness.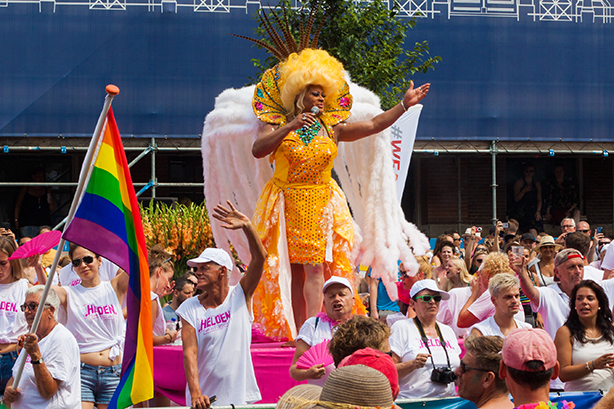 Pride Amsterdam brings people of all walks of life out from the woodwork. We saw so many beautiful drag queens. There young teens embracing self discovery. Adults who could express their love for each other. What was so wonderful about the community here, was that love was love. Gender didn't define anyone and everyone was welcome.
This is what helps make Amsterdam such a loving community. It's a sprawling city with several sections and districts.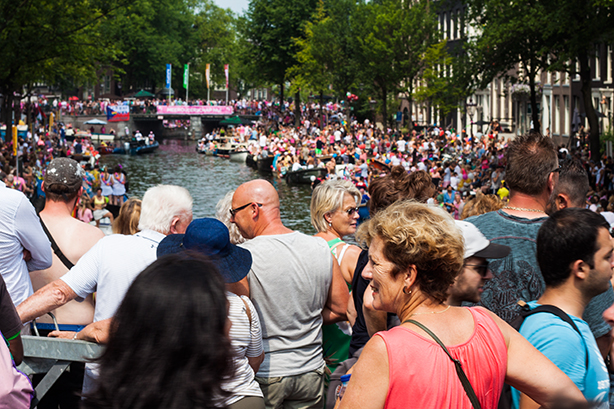 Yet, in events such as this, it feels small and intimate. Everyone was a neighbor and everyone had nothing to hide. This was not the only event put on for Pride Amsterdam though. The entire last week of July was dedicated to similar celebrations.
Sander and I left the party a bit early because the heat was getting to us. We left tired but satisfied! We do want to attend Pride Amsterdam again next year too! It was a beautiful and expressive event.