The Beatrix Pavilion is one of three "flower buildings" that are located in the Keukenhof. This year it follows the same theme was the Oranje Nassau Pavilion.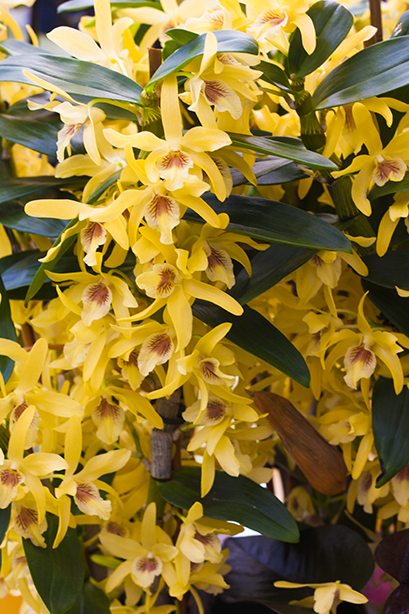 The Flower Power Movement again embraced with beautiful and extravagant orchid displays. See the thing about the Beatrix Pavilion is it always features orchids. I know the Dutch are well known for their tulips but for some reason, orchids are also very popular. So again we pushed past the Instagrammers and casual strollers for a peak at this year's wonderful display.
What I love seeing are the unique displays of flower arrangements. I've always admired flower arrangers and their work but I never made the time to take a class in America. There are tons of classes here, well because this is The Netherlands. But my Dutch speaking level isn't high enough for me to attend one. In a few years when I have a better grasp of the language. I mean there are many times when I understand conversations. But my vocabulary is pretty basic.
Either way I love the smell of spring and the fresh flowers. Everywhere we wandered we found lush scents. It was so magical. At times it didn't even bother me when it was so busy. These people were here to appreciate the flowers like we were. So it's fine to share my personal space for a little while.
The Keukenhof is only open a few months of the year so it's important to get in while it's open! For some visitors this might be the only chance to see the endless fields. Even I, someone who isn't too pleased with crowded spaces, and respect that.