The Dutch celebrate Christmas on a grand scale in The Netherlands. It's interesting to see that families aren't the only ones decorating. Global Garden is a local garden center that dives head first into the holiday season. Each year they go wild with decorations that attract visitors in droves. So what exactly do they do that captivates the neighborhood? Let's take a look!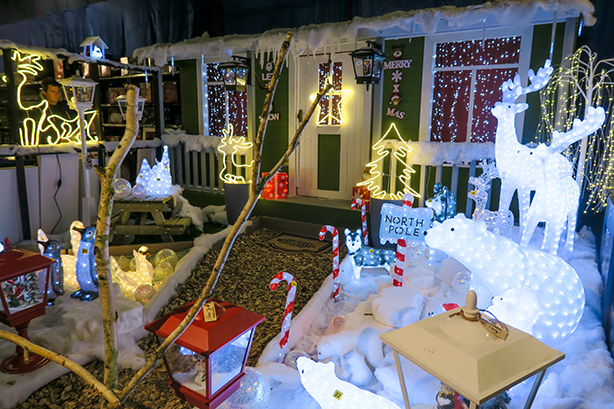 Gathering their assets
Global Garden uses their products and to build elaborate displays and holiday scenes. And they do a damn good job at it. Each sectioned area is a magical wonderland that takes families through various Christmas themes. While each scene is a physical commercial, it works. Not only did I find myself drawn into each part of the walkthrough, I wanted to take a few pieces home with me! Now that's some good advertising!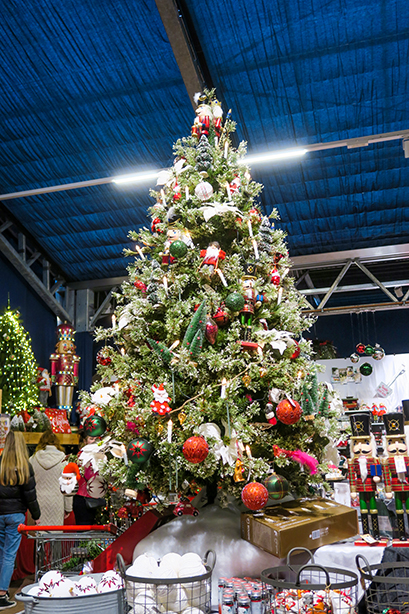 Appealing to all ages
May of the winter wonderland areas had seating for photo opportunities with children. There was so much to see and take in that lines would form and crowds came to a standstill. It's normal to not enjoy standing in line while shopping. But I understand why families flock to stand around and gawk at holiday decorations. Imagine being a 6 year old child and staring up at rows of towering Christmas trees. No two trees look the same! There was plenty to see for the adults as well.
Scenes for every theme
Every area featured a theme and color scheme. My favorite was the pink and white area with hundreds of ponies, horses, unicorns and pegasi. You'll have to believe me when I say it was impossible to get a photo of the display. It was unapologetically loud and the children loved it. There were so many people in this particular area that I couldn't even get a single photo!
Product placement
One marketing strategy that Global Garden loves to use, is the creation of home settings. I enjoy household staging (decorating a space like a lived in home) so it appeals quite a lot to me. Most of the scenes are open and allow people to walk through. And there were still a few stages areas that I swooned over. I'm glad I didn't have my wallet otherwise I would have itched to pick up a few things!
Tugging on heartstrings
Many Dutch are fans of the little Christmas villages. You know, the tiny houses and holiday scenes that get set up above the fireplace. The Dutch go wild for those! There were not one, but three areas for these tiny villages! Most of the larger pieces were sold out as well. Now don't get me wrong, these displays are adorable and fun to look at but the larger pieces were going for €70! I can only say this tradition is one often splurged on if that's the case. Sander's mom has at least 15 pieces of her own but nothing so expensive! Either way, people are allowed to celebrate how they want to and I'm sure their villages look amazing!
I enjoyed touring the extensive displays that the Global Garden team took months to create. This is our second year visiting the store but my first year writing about it. The holidays should be for supposed to be for family and friends… But sometimes it's nice to get into the holiday spirit through looking at decorations. I'm sure Sander and I will head back next year to see the lights and trees again!