Pokémon GO has been a huge part of our lives since it launched. In the summer months we went out every evening to ride our bikes and catch some new Pokémon. When the Pokémon GO Safari events came up, we were ready and willing to do what it took to attend. It's known that when it comes down to attending the events, luck is a huge make or break factor. When the registration opened up, Sander was able to snag a ticket. I did not.
Onto the event details!
The Stadshart Amstelveen Mall was the host of a sponsored evented where, with a QR code, a player had access to dozens of Pokéstops that provided special eggs and other items. Registration onsight was super easy for us because we were there around 9:30 am. Members from our local town group said the line was a little longer as the day went on.
Some stores had special offers for Poké players, like specialty drinks or treats for players who were looking to revitalize themselves. Booths had been set up for various teams to rest and hang out but these spaces were small and uneventful.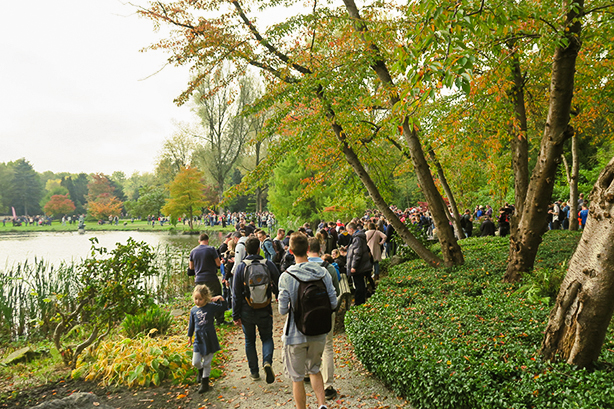 The prized catches of this particular event would be the rare sought after Shiny Pikachu and Magikarp. The event was designed to make it quick and easy for the lucky few who got a QR code to catch these Pokémon. How so? The mall had exclusive Pokéstops that players could spin and replenish their Pokéballs. This resulted in a higher chance of hatching a Shiny Pichu. There was also a limited edition in game badge that could obtainable at this event only. Sander was one of these lucky people but I didn't get a code.
For the rest of us who weren't lucky enough, a huge chunk of Amstelveen had increased spawns of rare Pokémon. This list included Generation 1 & 2 starter Pokémon, Larvitar, and Mareep. There were also spawns of Unown (these are alphabet Pokémon) that spelt out SAFARI. So we met up with a few friends and headed out to Amstelpark to rake in the spawns.
Boy, where were not expecting the turnout! Everyone decided that this would be the best place to farm Pokémon! There was even a high level gym raid that took place there. But the attendance was so huge that Sander and I had connection issues. It took us about 20 minutes before we could reconnect but by then we had wandered outside of the raid's radius.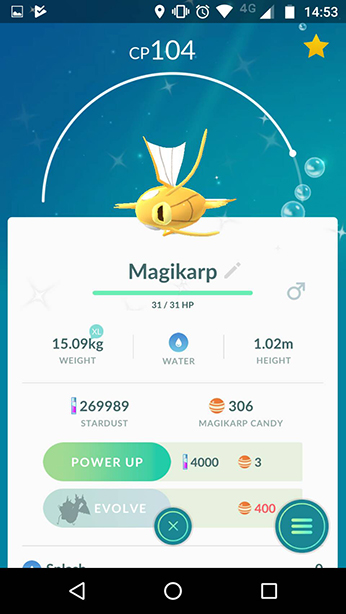 Ages ranged from much younger than we are, to much older too! It was so exciting to see that the community was so vast. We heard languages from neighboring countries too! Our town's Pokémon group is pretty active and we ran into a few of them while we walked the park paths. The important thing to note is that everyone was respectful. There were no loud voices, no running, no shoving. Park goers were polite and kept to themselves.
Of course we had to have a lunch break and our friends Kim and Dennis introduced us to Vers van Gijs for some fantastic sandwiches. I would have never thought to pair crab and eggs together but the meal was fantastic.
We spent around 6 hours walking around various parks and streets. We managed to catch around 200 pokemon. My walking app registered around 10 miles total walked!
Sander was finally able to snag a shiny Magikarp (I've had one for months) but we didn't find any shiny Pikachus. The spawn rates for these off colored pokemon are very low. It took him pretty much all day before he finally found his golden Magikarp.
All things considered, we would do this all again in a heartbeat! Even though the rarest spawns were difficult to get, we still had fun with minimal stress and worry.