Madurodam is a war memorial for George Maduro, erected by his family in 1952, as a tribute to their only son. Maduro was a Jewish law student who fought against the Nazis as a part of the Dutch resistance. He was unfortunately captured and met his end in at the Dachau Concentration Camp.
Madurodam showcased over 700 buildings that found in various regions of the Netherlands. Each building has been miniaturized to about 25x their original size. There are a few displays that have been enlarged and those are 25x larger than the originals!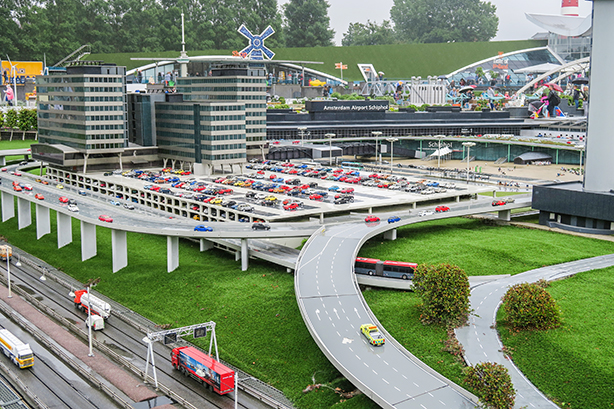 The first stop on the map is a small theater room where Maduro's legacy is narrated through various historians and people who knew him. Maduro enlisted at a young age and became a leader in the war. Under his command, his squad charged into Villa Leeuwenbergh and reclaimed it from the Germans. After this victory he was captured and made a prisoner of war for some time. After his escape he played a game of cat and mouse before he was captures. He spent the last of his days in Dachau and passed away before the U.S. intervened. He was only 28.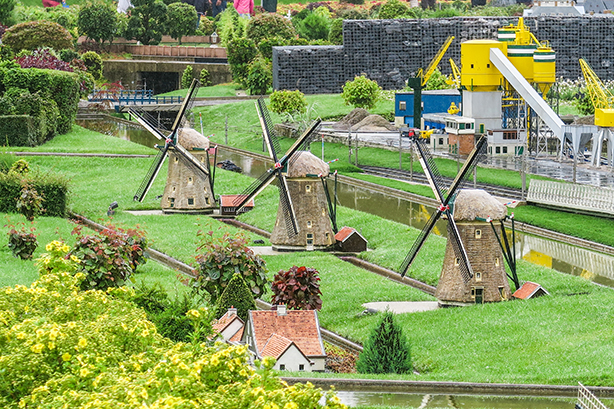 Madurodam has displays of many landmarks and breathtaking sets with moving trains, cars, ships or boats. Many of the dioramas took my breath away with how much imagination and detail had been devoted to each scene. We saw tiny parades, parties, patio dining and even a wedding scene. There are sprawling scenes of the Dutch countryside as well. It's a good idea to visit because it's almost as if all The Netherlands was put on display in one park.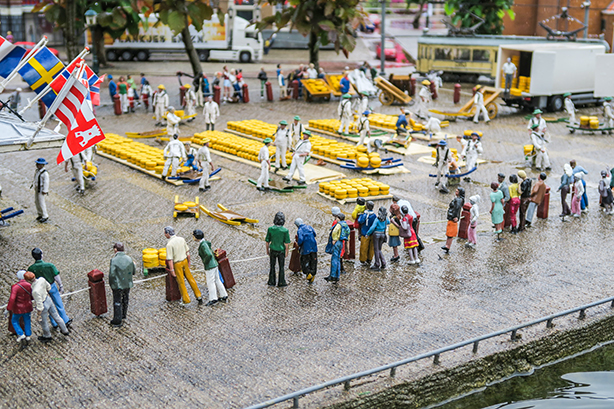 The weather was not the best and it started to drizzle while Sander and I made our rounds through the park but the experience was still memorable for the both of us. The last time Sander had been was in his youth so it was a nostalgic trip for him. Keep in mind this is an outdoor exhibition so plan for a warm and sunny day! If you want more information on how to plan your own trip to Madurodam, feel free to visit their website.