Some people spend all their lives dreaming of a white Christmas. There's something romantic and magical about watching snow fall. Once outside, it's like the world has flipped upside down. The quiet stretched out forever.
Snow starts out as larger rain bits. Instead of drops of water, there are fluffy drops that clump together as they fall. If the storm ends up being heavy enough, you get large chunks of it. It   can pile and last forever even if the temperature isn't low enough. It can melt so slowly… Last year we got about 10 cm of snow that lasted a week and a half. The snow banks melted so that we could enjoy it for much longer.
Fresh snow is the best. It's soft, clean and makes for healthy sized snowballs. It crunches under foot and keeps immaculate history of all those who pass by. I love taking Booker out right after it's snowed. We can see all the people and dogs who passed us while we hide in our flat.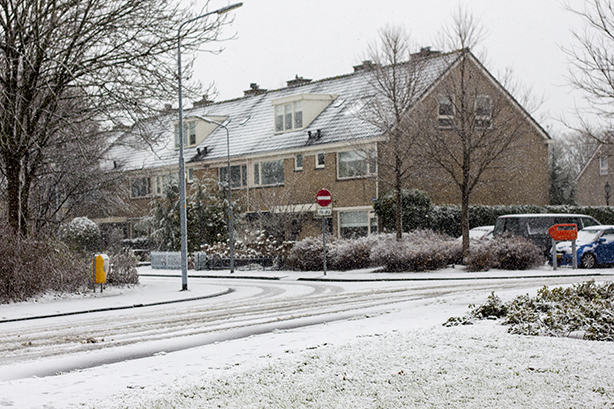 Booker is in love with the snow. When it falls, she insists on going out on the balcony to play in it. Of course we take her out for a walk instead… We'd be frozen if we kept the balcony open for her!
She loves to root around in the snow with her nose leading the way. She'll sniff out other dogs and even cats on the rare occasion we find some. Late last night we did see one walking in the other direction but Booker didn't see it. She loves to annoy our cat Lucky and we figure one is enough.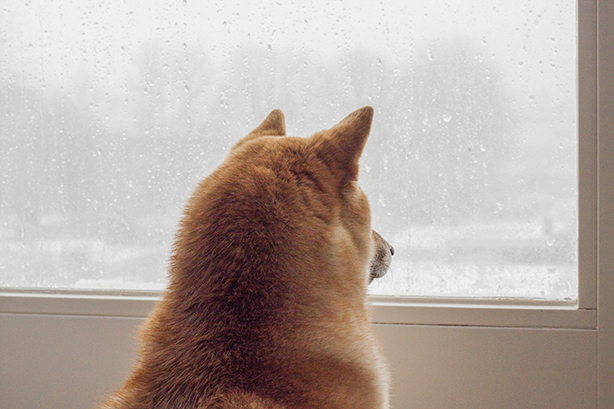 At night, the rooftops were bright even after the sun had set. It was the definition of a peaceful night. No one was outside and the snow was still fresh. We took Book out for her last walk and by then the storm had passed. I can't wait for the next one though! It would be exciting to have a white Christmas this year!