It's no secret that I love visiting the Keukenhof. I don't mind braving the crowded spaces if I can a chance to look at beautiful flowers. And it's true, The Netherlands has beautiful flowers everywhere you look. But there's something about the Keukenhof that I can't put a finger on.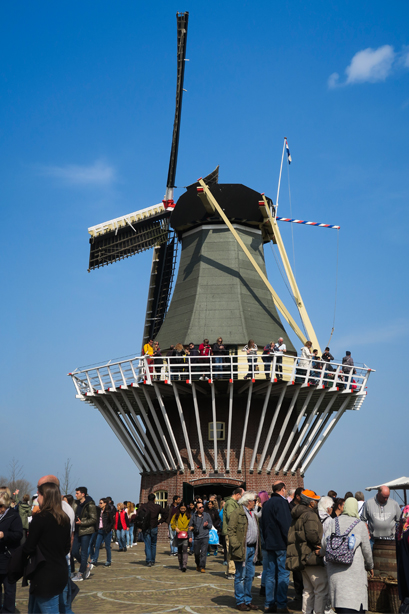 I love the history behind the space as well. The Keukenhof is one of the largest flower gardens in the world. It's close to where we live, in the middle of the city Lisse. Around 7 million flowers are planted each year! I can't even picture the man power behind that!
This year the warmer weather has arrived a bit early but we didn't miss too much. It was good to see many flowers had bloomed but other plots had yet to flower. The blubs are planted in such a way that new blooms open each week. It's a good way to keep visitors coming in and a good way to keep the park open longer. Once the last bloom dies then the Keukenhof is closed until the next spring.
The real reason for the Keukenhof's creation is to showcase flowers from growers that hail from not only The Netherlands but all of Europe. The Netherlands is well known for being a huge exporter of flowers. At the Keukenhof, growers can show off their hybrids and special blooms. It's wild to see so may variations of just one type of flower!
Although I will admit this year was a bit different. I felt tired after only an hour in the sun. Maybe all my indoor time is catching up with me. It could have also been the cold that I had brewing inside. Who knows. But enough talk, have some beautiful flowers.