It's not summer for my family until we've been to the annual Lavender Festival that takes place in Cherry Valley, California. This was the 12th year for 123 Farm, a sprawling estate that helps to bring awareness and an appreciation for organic farming. They have events year around but the this festival has been a tradition for the past five years.
Demonstrations showcase different methods of incorporating the flower. The most popular use, other than aromatherapy, is the use of lavender in cooking. The flavor is delicate and delicious! There are specific bushes breed for edible purposes though so make sure you know which one is which.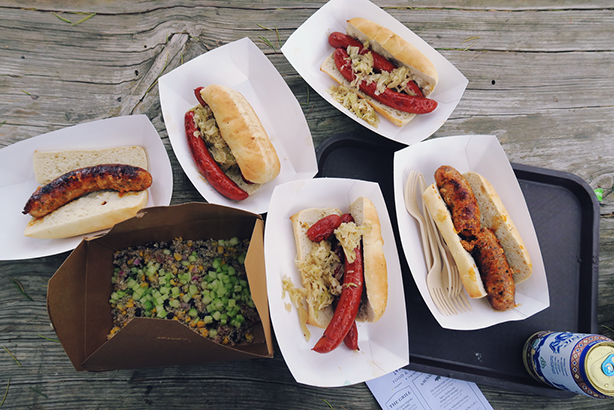 Even though the weather was overcast and windy, attendance was not lacking! We sampled two different types of sausages: Spicy Debrezine Hungarian Sausage and the Grand Oak Sausage. As a side, we ordered homemade German bratwurst with sauerkraut. To wash it down we paired our meal with some organic root beer. We also had some divine Organic Lamb Kebabs. Dessert was lavender honey ice cream, lavender cheesecake, and lemon lavender bars.
We didn't spend our entire day at the farm. Going for the delicious food and live entertainment was enough to call the day a success. We did a bit of shopping and picked up some lotions and soaps for the home. Also in our bag was edible lavender which we love to steep in hot water with Earl Grey tea.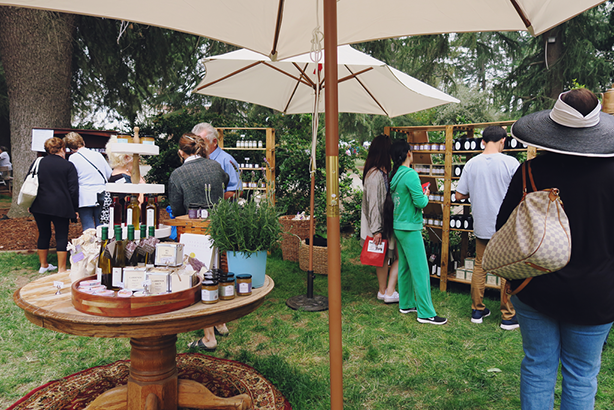 For more information on this spectacular event, you can visit the 123 Farm website.