I never expected my first race to be in the rain at the end of the season. We were surrounded by die-hard fans who made the trek in the middle of October to the dunes of Zandvoort. This was the final race of the 2016 Autowasbon Mazda MaX5. Sander's office sponsored one of the drivers and this was their time to come out to support them. The previous races of the year had been much further away but this one was close enough that we could attend. This track had been where old Formla 1 races had been held but now it was too small. Instead it hosted amature racers or hobbiests like the ones we drove out to support.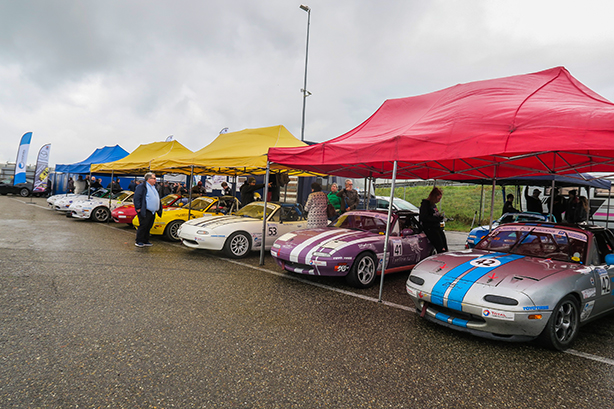 Sander has always been a big fan of the Formula 1 racing. In fact racing seems to be a popular topic in his circles. His boss and a few coworkers enjoy watching their man, Max Verstappen, traverse the racing circuits of the world.
The turnout here though was sparse due to the weather. It was drizzling on and off as we stood on the muddy ground to watch the cars zoom by.
The most exciting part of the track was a tight turn close to the end. A handful of times, a car would spin out and end up in the sand. There were a few options if a driver was in the sand. He could either pull out before someone hit him. He could also wait until everyone had passed so he could pull out in safety. If he was a daredevil, he could risk it and head back out into oncoming traffic. A few crashes occurred and parts had to be removed from the track a couple of times.
Youri Verswijveren was the driver sponsored by Sander's office. His race was later in the day so we killed some time watching the Porsche races and walking the viewing areas. When it was his time to drive we took our spots out in the open on the hilly dunes to watch. His luck and skills paid off in the end and he ended up in first place!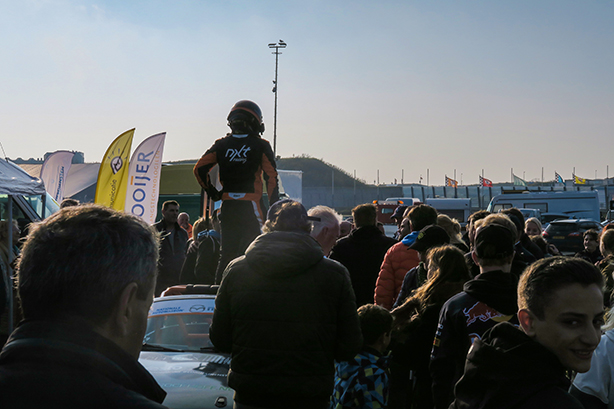 If I could do it again, I would but I would take heavier clothing with me. We had been bundled up pretty tight but the biting wind still made it through to my bones. Needless to say that we were excited to get back into the car and turn the heater on full blast. It was still an exciting time though and I'd love to do it again.