I was an art student in school but our classes often focused on art history or the conceptualization of art. I don't have to study theory anymore, that doesn't stop me from exposing myself to new forms of art. I want to discover new artists and appreciating their work. One such artist is the infamous Banksy.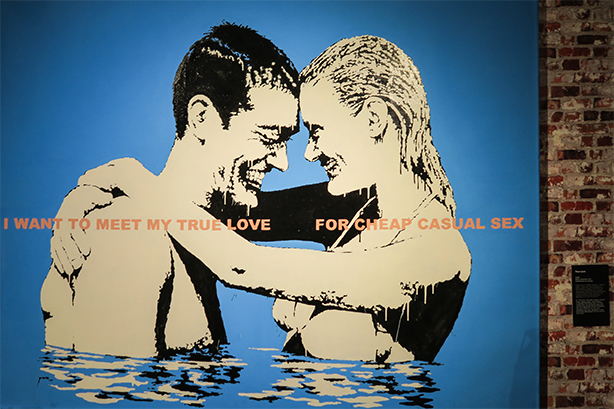 Banksy's origin story is one of an anonymous graffiti artist from Britain. His message promotes strong and mindful social and political commentary. Many of his pieces are either w   all face art or large canvas style pieces but he has expanded to other media. His antics include creating fake British pounds featuring the image of Princess Diana and even an amusement park.
Banksy's become quite a large name in the art community for his eclectic artistic voice. There is something about his message that not only promotes self realization. It opens a window into darker corners.
In my eyes, there's a delicate and not so delicate symbolism behind each piece. There's the obvious story that jumps out at you. There's are unspoken messages behind each piece. It's hard to pinpoint what that message is sometimes. But I like to believe that each piece speaks to each person in a different way.
Even if you don't enjoy his art, they make you think and feel. That's the core of art. If a piece evokes emotion in the viewer then that piece has done its job. I will say it again and again because it to be true. I had a professor who taught Basic Design and those were her words. Her message was, if it makes you feel, then it's working.
It's been a while since we attended the show and the dates keep changing. If you want more information, feel free to visit the website here. You can also check out Artsy.net for more information on Banksy and his various works of art.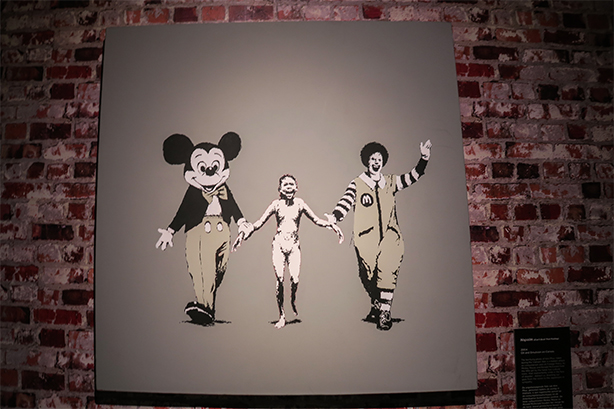 Banksy's art is thought provoking but also controversial. How do you feel about artists with a strong stance on humanity?