The Netherlands is small on many accounts but that doesn't mean it doesn't have niche events. One of these is the largely anticipated Anime Con. People from all across Europe make the journey to Den Haag to celebrate their love of Anime and Manga.
Sander and I made it last year to Anime Con and we went again this year. As always, it's an intimate convention hosted at the World Forum. It's a yearly event that seems gather a lot of interest. We never attend on the busiest days but that suits us just fine. We get to see what we want to experience. The crowds are tolerable and there's plenty to shop around for.
I want to get back into drawing and there was a panel for it. In the end I decided to pass because I didn't want Sander to be bored. There'll always be a next time! Instead we spent three hours browsing the dealership hall. On our first pass we made note of what interested us. Then we took a break for lunch. We had some tasty yakitori (teriyaki chicken) and strawberry boba tea. The meal was delicious!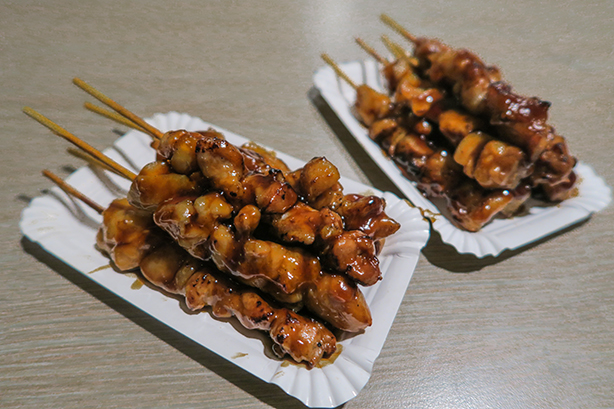 After that we headed back into the dealership hall to buy what we had spied the first time around. We got a good haul! We bought around 30 in snacks to share! Other than that I picked up two shirts and Sander bought his first figure!
While Anime Con serves as a way for Sander and I to indulge in the animated side of Japanese culture, we use it mostly for shopping. Many people love to cosplay and dress up as their favorite characters. I used to do it in my youth but I donated many of my outfits and wigs when I moved. It's an expensive hobby that I don't plan on picking up, at least for now!
As I mentioned earlier, there are panels or hearings to attend as well. It depends on the topic of interest but they can range from food and culture to video games and religion. There are also TV show and movies to watch if you have some time to kill between activities. While Anime Con is much smaller than the American counterparts, it's still an enjoyable time. For us, it's the perfect weekend to shop for items we usually don't find in stores. We had a fantastic time and will visit it again next year!