Halloween is a time that I love to celebrate and it's almost here! In my post about our October Tokyo Treat Box, we got a ton of snacks that were worth of a good old "Trick or Treat!" Halloween doesn't have to be scary though and that's where our 2nd box comes in. This one is the October Box by Yume Twins. Included were a few adorable goodies that
Pokemon Hand Towel Set
Hand towels are always a practical item to have around the house. We have plenty of larger towels to dry our hands with. These will make excellent dust cloths. It's better to wipe down surfaces once a month to prevent the build up of dust. And these little guys are perfect. They have that microfiber texture that cleans just so well. The set we got was with Pikachu, Eevee and Gengar.
Ghibli Cup
Sander knows that I love Kiki's Delivery Service so much. I've watched it once a week almost every week since coming to live in The Netherlands. I was so excited to see a Kiki mug was included in this box. The little black cat is called Jiji, and he's Kiki's closest friend and familiar. Because we all know Kiki is a witch! Her story is endearing to me. Even when she is at her lowest, she is able to rise up and save the day. I want to draw strength from myself, just as she does.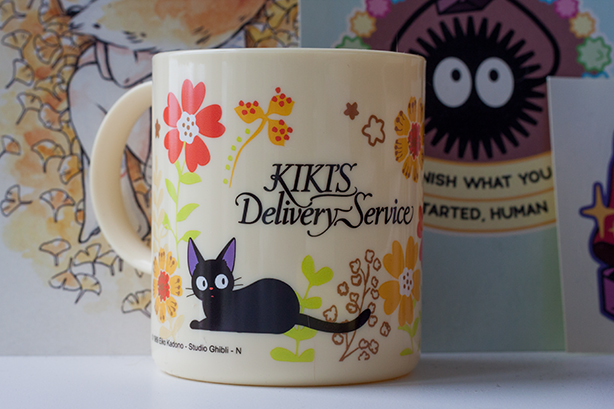 Kawaii Kitty Plush
I've been wanting one of these super cute kitties but could never justify buying one. They're soft and squishy to the touch. This is pretty much having something cute for the sake of having something cute!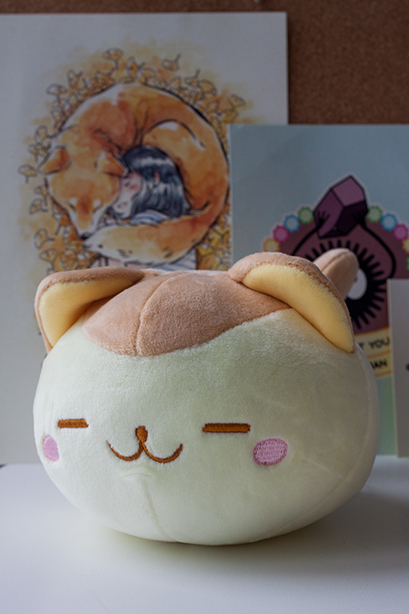 Kiki's Delivery Service Origami Set
I don't make origami so another great use of this paper would be in my bullet journal. With the holidays coming up I always want to be super productive. But there's never enough time to do all the things I want to do. Now that I have my bullet journal, I can at least make a list of the smaller things and get a few of them done.
Nyanpire Clear File
My Dutch workbook has pages I can print out and I didn't have a space for them until now. This super cute little file can hold some of these loose pages so they don't get lost or bent.
Cute Cat Paw Gloves
We got the brown kitty paw gloves in our box. It's cozy on the inside and adorable on the outside. The only issue I have with them is that they're fingerless gloves. I suppose they would be fine for fall but winter would be just too cold to wear them!
Bonus: Nyanpire Halloween Stickers
Honestly do doesn't love kitty vampires? Nyanpire is so cute! I'm planning on putting a few of them on my phone and in my bullet journal because why not? I little known fact about me is that I love stickers and I'm always looking for a space to stick them.
All in all I think this box was super cute! It exceeded my expectations with the quality of the items we got. However this is probably one of those things where we'll only buy if it's for Halloween. I'll check back next year and see let you guys know!