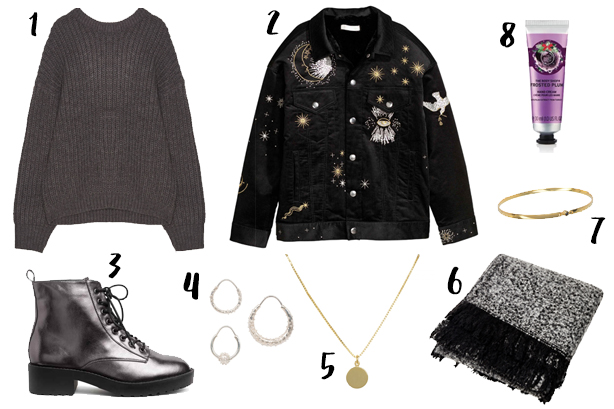 We're in the middle of winter as I write this but with spring coming soon, I feel this is the perfect time. Stores will be having seasonal sales to get rid of all their winter clothing so it's the best time to stock up on winter essentials.
Keep Cozy
Now it's never so cold that you would freeze to death but the average temperature here has been around the high 30's (2°C) to mid 40's (7°C). If you're coming to celebrate around the New Year, it's recommended you get a heavy coat and layer up. It also won't hurt to wear a few layers under that especially if you're going to be outside for longer periods of time.
I recommend: Stylish but warm coats that are lined comfortably and inner pieces that are chunky but soft.
Keep mobile
If you're wandering around in the city, you want to make sure you wear comfortable clothing, including shoes. Amsterdam has lots of cobblestoned areas and I've seen women struggle to walk in high heels over these bumpy and aged streets. If you must wear something for added height, do wear wedges or shoes with thicker heels so that you don't trip as you walk.
I recommend: Shoes you feel confident in, either for walking long distances or standing a long time.
Keep Dry
The weather here is so unpredictable that we usually have the website Buienradar open at all times. It can be sunny one moment and 20 minutes later the rain can be pouring down on your head so it's important to make sure you wear clothing that can stand up to the pressure. I bought a bomber jacket the year I came to live here and it's been my go to piece ever since. Something with a hood or a scarf is perfect if you don't want to stand out with an umbrella. I can't speak for everyone but the Dutch typically only use umbrellas if the rain will soak you in under 5 minutes.
I recommend: Long and flowing scarves that can double as a shawl.
Keep hydrated
This winter I was shocked to see my skin was cracking. I'm constantly washing my hands because of puppy piddles in the house (we have her on training pads but she sometimes misses) so my skin has been drier this year. To combat painful spots that showed up uninvited, I always carry hand cream. I've been loving the ones from The Body Shop's winter collection and since the holidays are over, they're on sale!
I recommend: Thick creams that absorb quickly and don't leave residue behind.
Keep Stylish
I love the faint glimmer of gold or silver along the neckline. While my favorite necklace is no longer being sold, there are a ton of alternatives. Same with any other jewelry you'd like to adorn. I've seen the minimal jewelry trend quite often here so I think for now it's safe to say it's a good way to blend in with a typical Hollander.
I recommend: Simple statement pieces that speak for themselves, less is more!