We actually went to see Halestorm before Chvrches but it's taken me forever to find a good time to share about it.
Sander has been a long time fan of Halestorm, a rock band with origins in America. Halestorm was touring California when we were getting to know each other . I remember calling him and telling him his favorite band was in town. He was so jealous that he couldn't attend. Sander's wanted to see them live for a long time so imagine his excitement when they finally came to the Netherlands.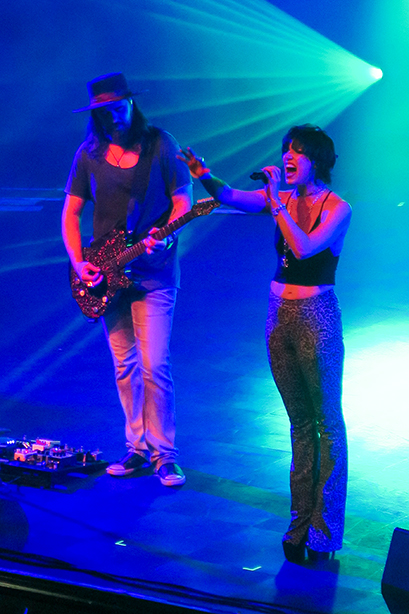 We decided to head down to the TivoliVredenburg for their live performance. The trip was about an hour drive and we listened to their CD. I've only heard their songs in the car with Sander. I was pleasantly surprised to find that they were amazing live. The lead singer Lzzy Hale has the voice of an angel. She demonstrated her impressive lung capacity by holding various notes for ages!
She bought a lot of passion to the stage and I can see that everyone in attendance really admired and appreciated her never ending energy. The experience was a lot of fun and we will definitely go see them again the next time they return to the Netherlands. I'm glad that Sander finally got to see his favorite band live.
While their music is a little too heavy for me I still really had a good time. The show was also sold out so that was a plus! I love the thrill of attending a sold out show. It's like being in an exclusive showing!