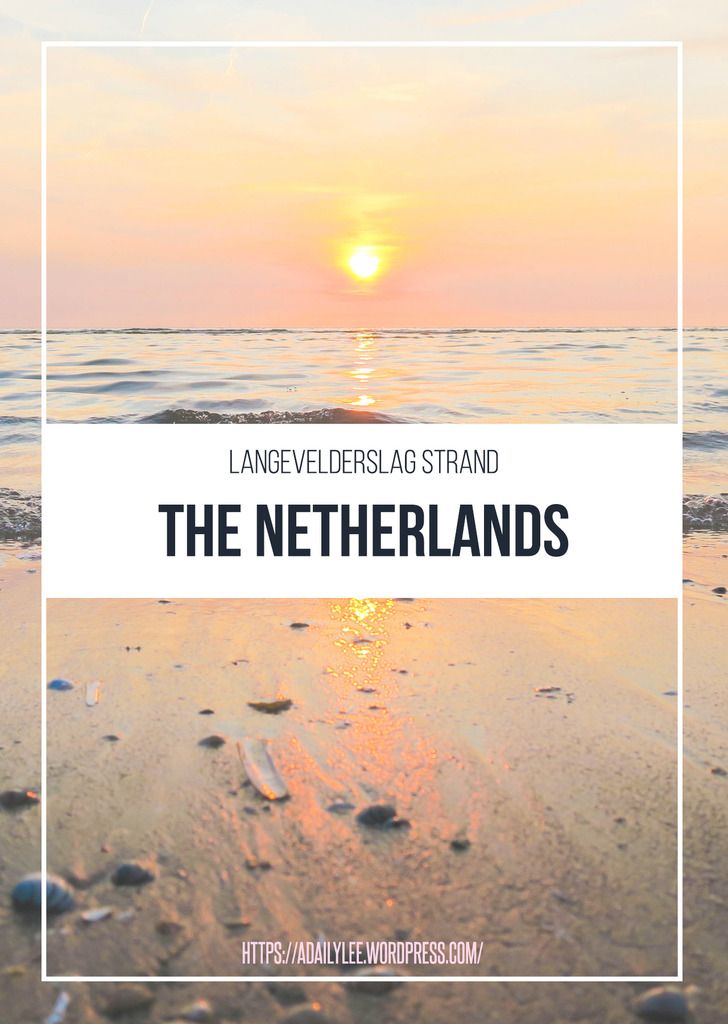 When summer comes to mind, what else follows? Beautifully tall cups of iced tea, sitting outside with ice cream while enjoying a cool breeze in the shade, and of course, the beach. So when Sander's sister asked if we wanted to join her and her friend for a walk on the beach with all of our dogs, we couldn't say no. The unique part of summer here, is that the sun sets around 10pm. So we arranged to meet up around 8:30pm and stayed until about sunset.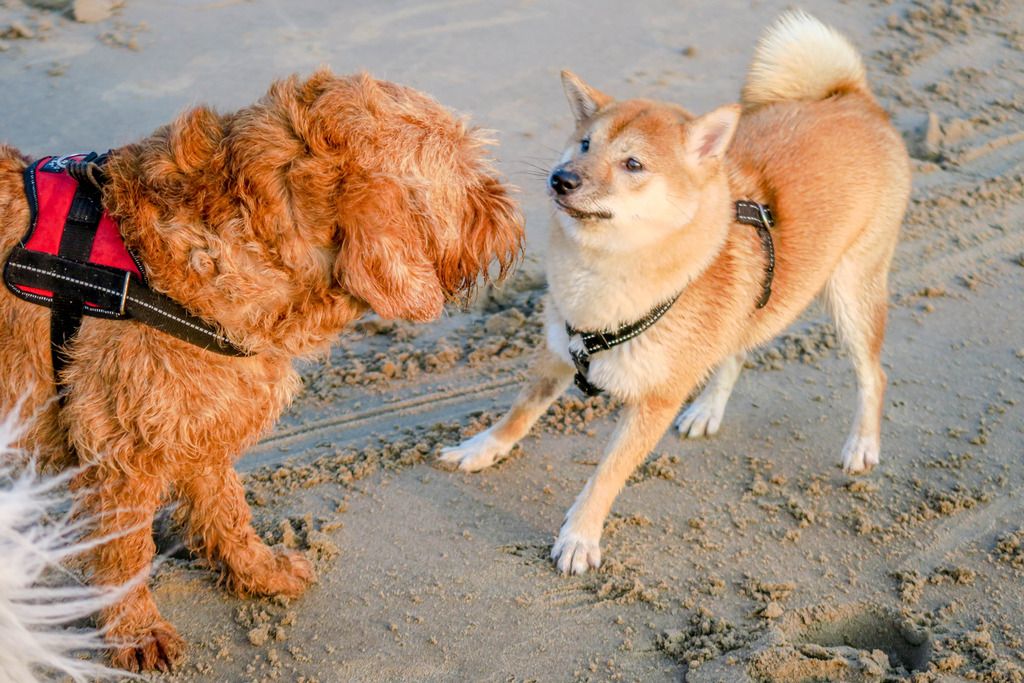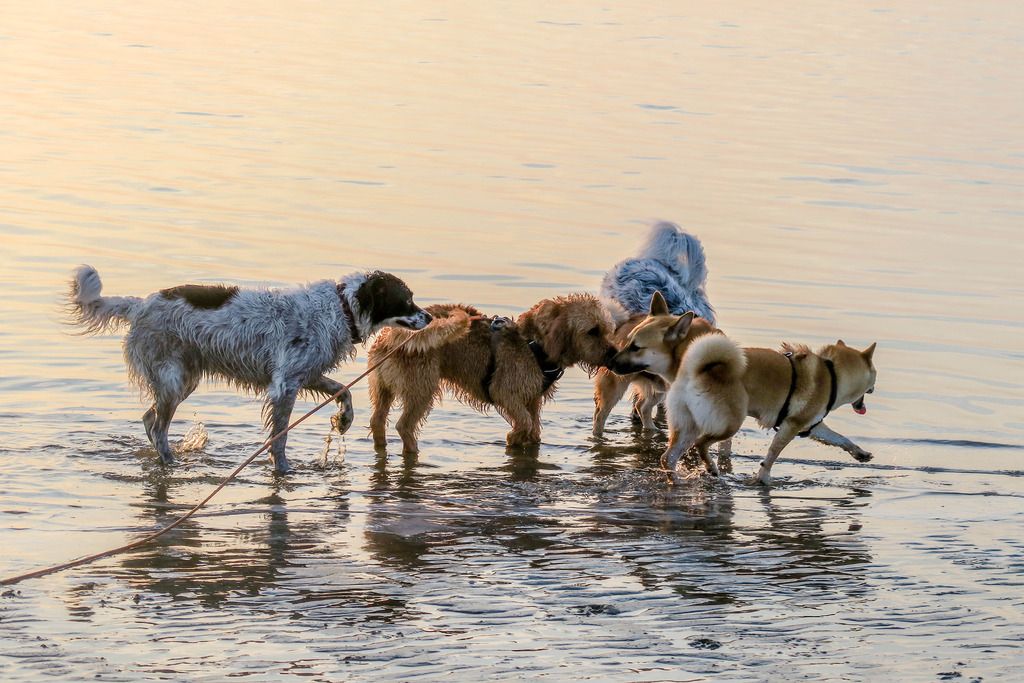 It's been pretty warm the past few days so the beach was a balmy 70° and stayed around there. At first we were regretted forgetting out jackets but there was no need for them in the end.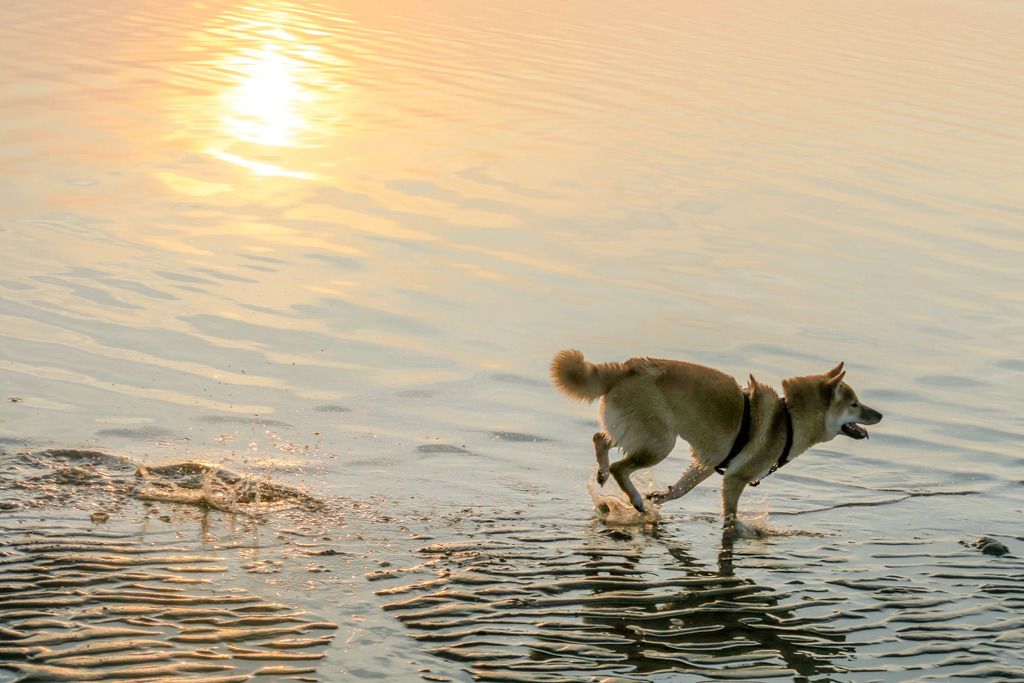 There are various locations that allow dogs off leash and require them to be on, so we once we got to the surf, we walked down to where our dogs could be let free. In total, we had five wild hounds.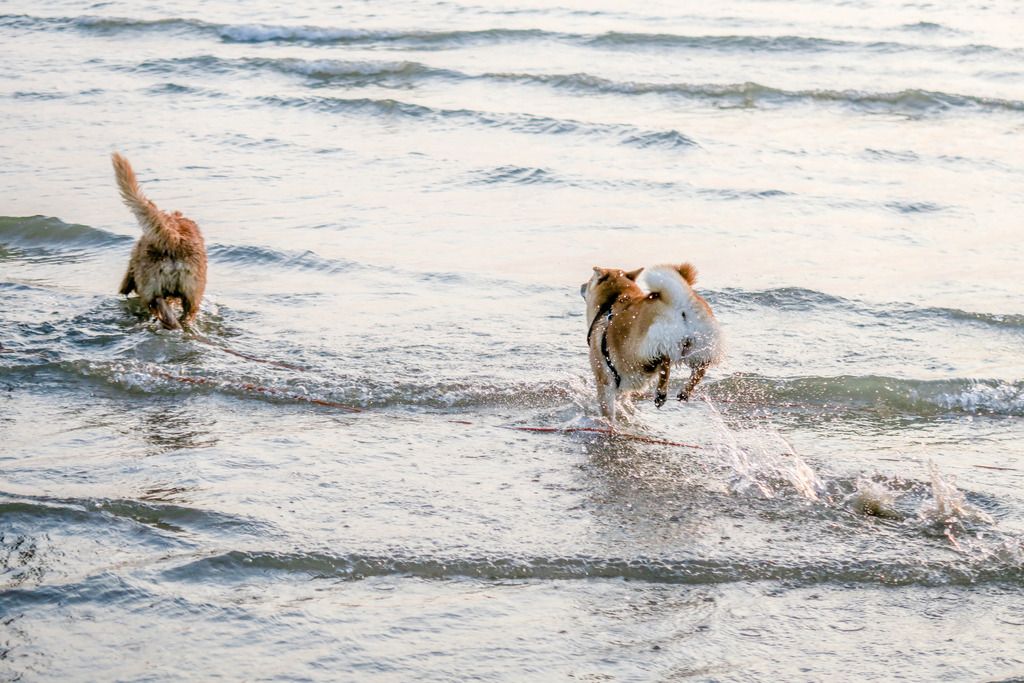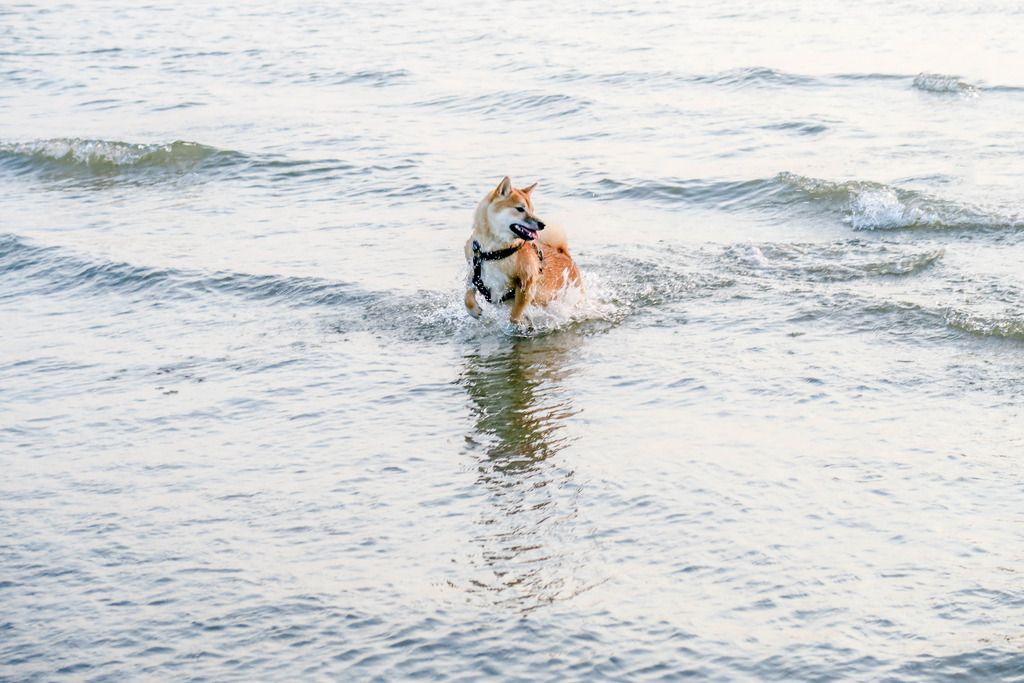 The water is pretty warm so walking along the edge was relaxing to do, although there were lots of shells and washed up jellyfish. I would recommend using water shoes or being careful about where you walk. For the most part, the beaches are very clean but you'll occasionally see a dog poopy. Like I said, just be careful where you walk.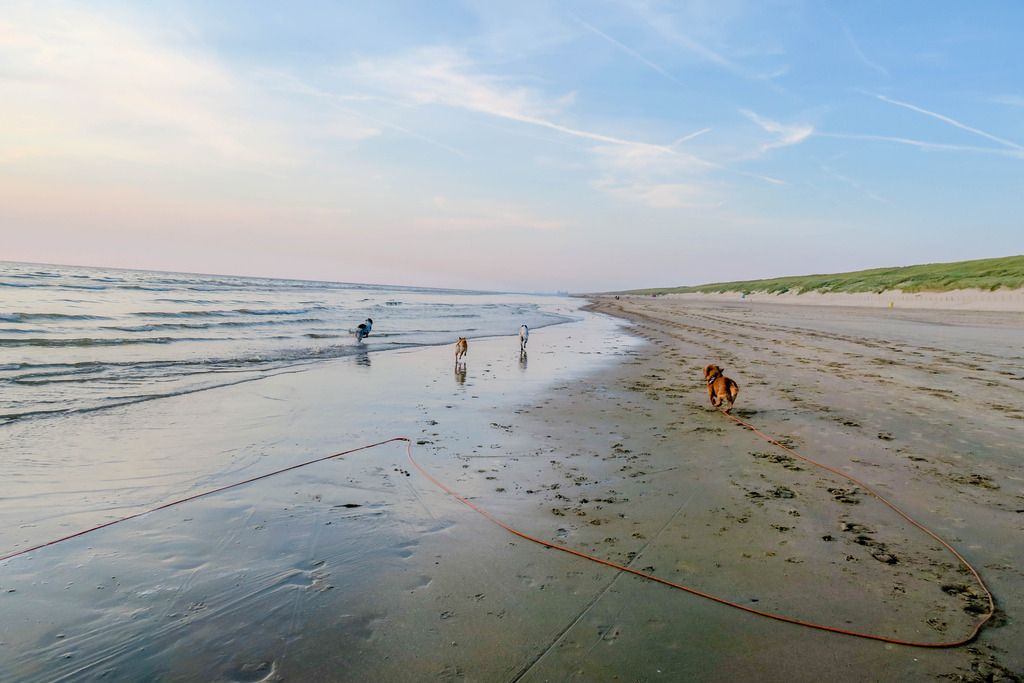 The beaches here are vast, open spaces with little rocky shore. The sand is warm and fine grain and perfect for relaxing or having fun in. We passed several yoga pregnancy circles as well. For a day trip, this is a fantastic spot to visit. There's a small restaurant to eat at, but since we had already had dinner we just walked right by.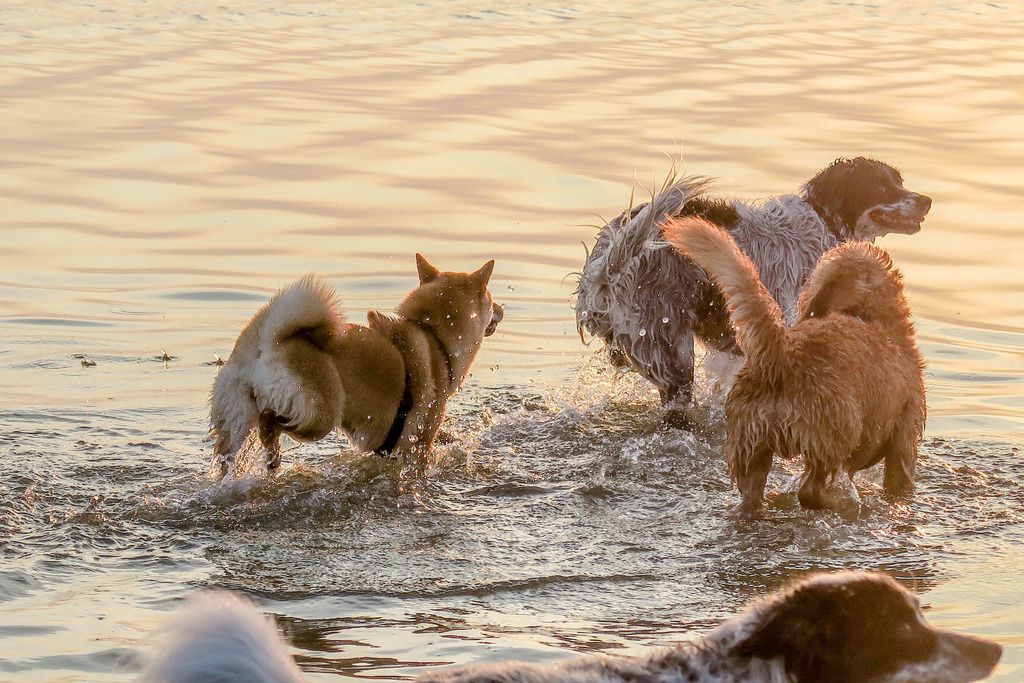 The main goal of this trip was to exercise ourselves and our dogs and I think we hit that goal pretty easily. What really surprised us, is that Booker, who hates the water, had no issue running in it and following the other dogs into the surf.