We headed out to Kasteel Keukenhof for another round of Pokémon GO's community days. This time around the prize was something with an added punch. Not only was the target Pokémon shiny (a color variant of the original) it had sunglasses. Sunglasses. A Squirtle with sunglasses is a throwback to the old cartoon show from the 90s. There was a Squirtle with sunglasses. Even though they aren't the right shape, we still had to catch them all!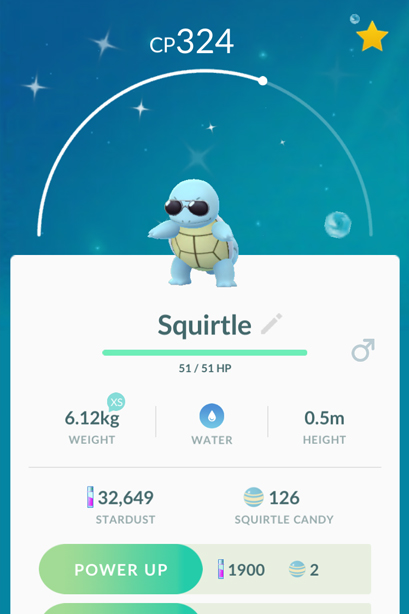 So the NV group (that's what we call ourselves) headed out to the sprawling park that is the Kasteel Keukenhof. The sun was out and about right along with us for the first time. We all wore our hot weather clothes and walk for two hours between the forest and the open fields.
What makes the park so fun to walk in are the various art pieces. When hunting for Pokémon, we want to go to a place where they will spawn. Since there's so much art and the park is recognized as being a park, it's the prime place to be.
In previous runs, we headed down to the main square which housed a dozen or so mini plaques. These plaques are prime places for Pokémon to spawn. The game uses real world landmarks as pit stops for players to find Pokémon. These "stops" can be anything from interesting architecture to statues commemorating the past. These locations are ideal for Pokémon to "gather" and make it easier for hunters to find them.
The best landmark of the Kasteel Keukenhof is of course, the castle. Now it's an event hall for weddings or other events but it's still beautiful to look at.
And now onto the Pokémon stats. We all had two main goals. Find shiny Squirtles. There are mini missions in the game that grant rewards. For this event, the sunglasses Squirtle was the reward. There was also a high chance for it to be shiny. The interesting thing is that one single stop gave the users this shiny Squirtle. So while we stopped at around 30 stops, we found 4 of them that granted this shiny Squirtle.
The 2nd mission was to find 3 shiny Squirtles without sunglasses. In previous runs like for Charmander and Bulbasaur, we also got these shiny variants. It's best to find three so that we could have Squirtle and it's evolutions all be shiny!
For the most part, we didn't have too much trouble finding the shiny sunglasses Squirtle. The real trouble comes in when looking for the normal Squirtle's variant form. See the game randomly assigns players shiny variants. Of course we played the entire 3 hours non-stop so we all ended up with at least 4.
After our "hard work" we all were treated to ice cream by a player who had leveled up. Our group of people always gather and have a blast. We actually have a weekend BBQ coming up so that we can stuff our faces before running out to do another night run in Lisse. I'm excited, needless to say!