I'm not an active player in Pokémon GO (as compared to the first year) but that doesn't mean I don't play. When the announcement for Pokémon GO Fest Dortmund appeared, we were ready! There's a new in game feature where the player can sign up for tickets to attend the special Fest events.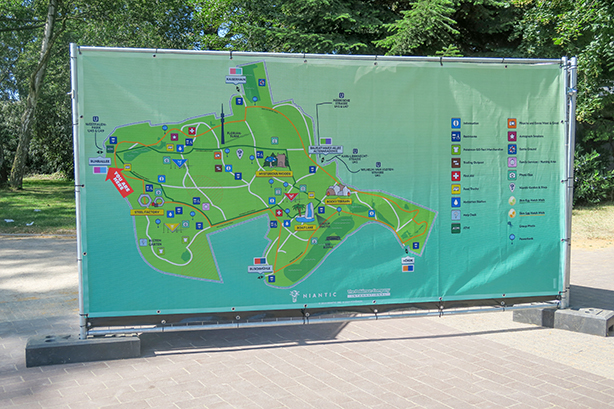 We submitted our usernames and were rewarded with tickets! Now these tickets were €25 per person so it wasn't a free to attend deal. And it was in Dortmund, Germany from July 4th to the 7th. The park opens at 10 AM with unique spawns and closes at 6 PM. This is a sprawling park that can accommodate large numbers. We're estimating around 5,000 attendees for the first day. Which is when we decided to go. It would have the least amount of people in attendance and less likely to sell out. That's right folks! Saturday was sold out!
So Sander and I packed my bag full of tasty treats and sunblock before we headed out to Germany. The ride itself wasn't bad. It was 2 hours through a forest landscape until we arrived. It's important to take note that the area where the Dortmund is, is protected land. Attendees need to buy a Green Sticker and more information can be found here.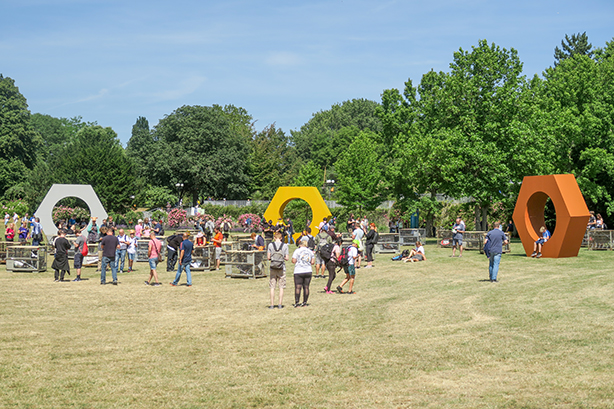 These events are loaded with interesting things to do. First of all the number of while shiny Pokémon are boosted. Sander found a whopping 16 shiny Pokémon! I only found 3. I'm so happy for Sander. He's the one that goes out all the time to search for these elusive recolored monsters but his luck isn't always the best. So I'm excited that he got paid back for all his efforts.
The second noteworthy monster to collect was a specific regional. For this event we got to catch Carnivine, who is a NA exclusive. The Unown spawns this time around were W A K E U P! to help promote the new app Pokémon Wake Up. This is a new wellness app coming soon.
The main event Pokémon was Jirachi, a newcomer to the game and an exclusive! Only players who attend the GO Fest can obtain this rare little guy… For now. It will world wide soon enough.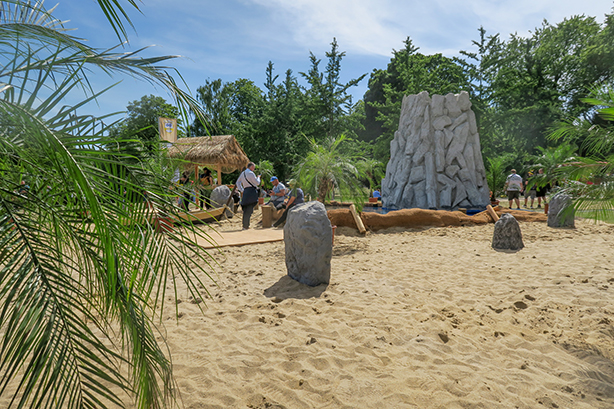 To celebrate this new arrival, the Go Fest quest involved real world "locations" that the Niantic crew created. Each area of the park was transformed into themed locations so that spawns were unique and interesting to farm. For example, there was the Steel Factory and the Mysterious Forest. I don't want to spoil any of the details but it was so much fun traveling around and doing specific tasks in certain places!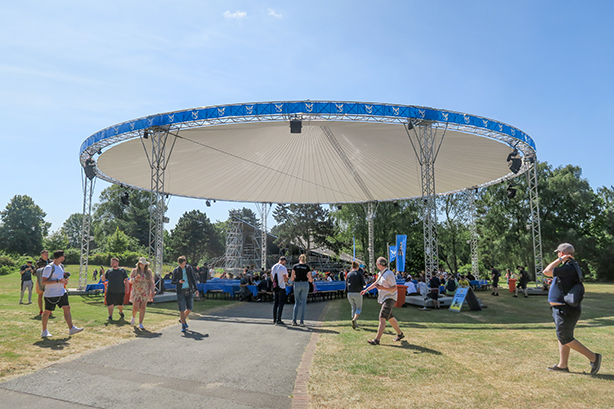 The whole event was loads of fun. There were special places for each team to sit down and relax too. It was nice to be among other team mates from all over the world. We heard lots of different languages as we walked around and it's so cool that a game like this can bring us all together.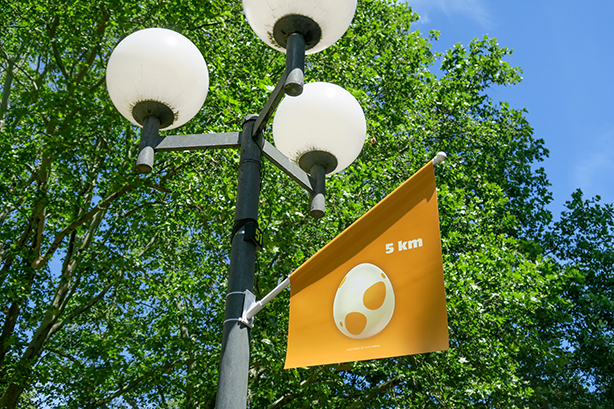 We walked close to around 11 miles (18km) from start to finish. There was a 2 km and a 5 km designated route around the park so that players who wanted to hatch eggs could do so with ease. Sander and I ended up catching so much that we had to empty our digital bags the entire day. We also walked away from the event with a limited edition tee shirt and a cute little key chain for each of us. You can bet we'll be ready and waiting for the next Pokémon GO Fest Dortmund!