It's obvious that the Dutch love nature. A popular hobby is plant care. Many houses have dozens of plants on display in their windows. Gardens are simplistic but well cared for. The Dutch love greenery and it's obvious that I've fallen under the spell. Which is why the Luilakmarkt was the perfect place to visit. These mini markets take place in various cities and are quite popular. It's a pot and plant market that starts at 4:00 pm and extends well into the next day. The normal end time is 11:00 am! There are plants and other home goods to buy. But there are traditional food stands that sell typical Dutch snacks as well.
The Luilakmarkt has the funniest origin story. It's a festival that is celebrated on the Saturday before Pentecost. For the most part, it makes fun of people who enjoy sleeping in. The youth of the city wake up at dawn and do their best to wake all the neighbors by being as loud as they can. We live in a quiet neighborhood and didn't have anyone trying to make a fuss in the street. Other cities aren't so lucky! Kids still come out with pots and pans while teenagers take to their motorbikes and try to out do each other.
But back to the point. We went there to shop! The deals were good but shopping around is a must. It's like a flea market for green thumbs. And there are deals aplenty! We found the same plants varied in price from stall to stall. But once I saw them, I knew I had to have one eucalyptus and one lavender plant. The vendor we ended up at was having a deal so she gave us two eucalyptus plants for the price of one! For our lavender we ended up finding a stall that had them super cheap so I took one with us. I've always loved lavender and I can't wait to plant it in a beautiful pot!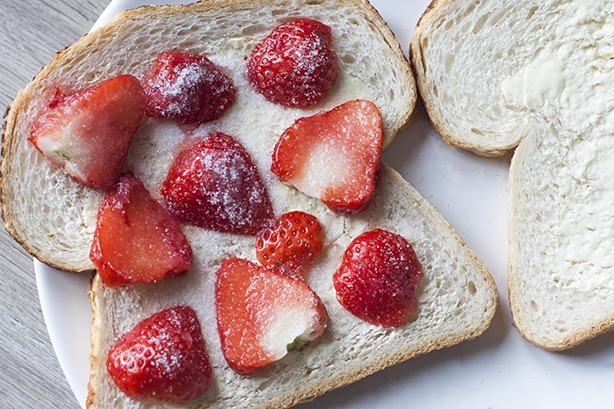 We also treated ourselves to two baskets of strawberries. They were so sweet and juicy and I'm drooling just thinking about them! For now one basket is in the freezer while the other is going on our pancakes. It's going to be a delectable treat for sure. Sander showed me a typical way that his family eats strawberries but I didn't try it… It looked delicious but I prefer my strawberries with whipped cream and not sugar and butter!