Today was a special Pokémon GO event that we could not miss. It was live for one day only and for only three hours. What was so special about this event?  It was a chance to catch a Shiny Articuno. It would be the first of its kind in the game. A shiny Pokémon means the color is different. Comparable to an albino in the wild.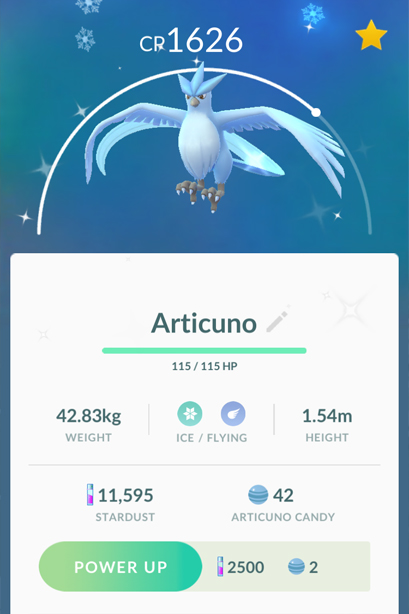 Allow me to explain a bit of the game. There are monsters you can catch in the wild. If a player goes for a walk with the app open, they can find tons of wild Pokémon. But there are some monsters only found through battles. These are the raid bosses. They can be simple and take one person to defeat.
The boss today required at least a group of four good players. Today for this special and limited edition Pokémon, we started with around 40 people (which became close to 60).
To access these battles a player needs a raid pass. To help the players get into the mood, each player received five free raid passes. Extra ones are €1 but it is possible to play the game and win in game coins without using money.
Our troop set out in several cars to 16 gyms to fight for a shiny Articuno. One by one we took each battle by storm and defeated an over powered Articuno. Once the Pokémon was defeated we had the ability to catch it. We were lucky though! If the Articuno was a shiny one then the catch rate was 100%. I managed to catch 14/16 Articuno so I would say it was a good day. I also got the shiny one so the event was a complete success for us! Sander got his 2nd raid and I got mine around raid 6. The rate for finding one was 3.85%! Man we were lucky!
Tomorrow is yet another Pokémon GO community day and I can't wait!